Danielle Mathers
RN (BSN), CANS
Clinic Owner, Specialist Aesthetic Injector & Lead Trainer
Danielle Mathers is an Aesthetic Registered Nurse (BSN), Lead Trainer for The Luxe Room as well as a national GAIN Trainer for Galderma, and founder of The Luxe Room. With over 10 years of experience in the Aesthetic Field, Danielle has come to specialize in cosmetic injectables including Botox, Dysport, Restylane & Juvederm dermal fillers, Sculptra, PRF injections, & PDO Threads, with a major passion in creating beautiful, natural, perfection-driven lip filler treatments.
Her nursing career started in tropical Queensland, Australia where she completed a Bachelor of Nursing Degree at QUT in Brisbane, Australia. From there, she simultaneously worked in a Level 1 Trauma, Magnet-awarded hospital and a upscale, innovative Cosmetic Surgery Practice. Early specialties included laser & IPL therapies as well as acne & acne scarring treatments, but Danielle also has many years of experience in treating sun damage, pigmentation including melasma, redness, general anti-aging, skin tightening, and non-surgical facial rejuvenation.
Her current biggest passion is cosmetic injectables. In the past two years alone, she has trained with numerous prestigious industry leaders such as Dr. George Baxter-Holder, Dr. Steve Yeolin, Dr. Chris Surek, Dr. Anil Rajani, Dr David Saadat, Inna Prokopenko, (to mention a few) as well as a small-group training in Norway with the world-renowned lip master injector, Julie Horne. In Australia, she trained under Master Injector Dr Angela Richardson, and received additional training by Mike Clague, Professor Greg Goodman, as well as Allergan Master Trainers Dr. Sarah Hart, Dr. Vilma Di Maria, & Dr. Allison Jamieson. She regularly attends top industry conferences around the world and has participated in trainings for Allergan Aesthetics & soon, Galderma Aesthetics.
Danielle's goal is to provide her patients with the most up-to-date treatment techniques and skin treatment options at The Luxe Room.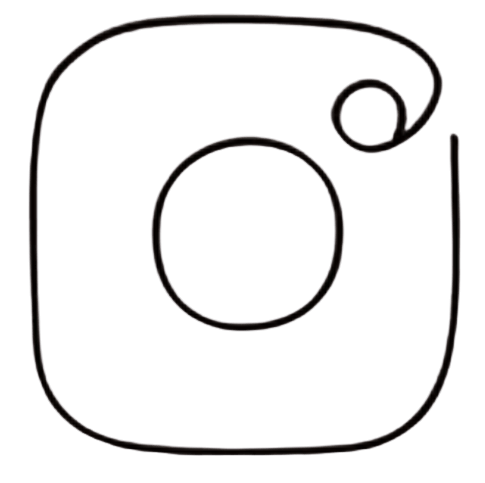 – @injector.danielle & @the.luxe.room
Lauren is a Colorado native from Louisville, and moved back to Denver after spending quite some time in Texas. When not in scrubs, during the winter you can find her in the mountains skiing. During summer months you can find her belting some country lyrics at concerts or in a dog park with her adorable little frenchie- Sunny. Sunny is 7 years old, "She is the love of my life and the funniest little weirdo I've ever met! My heart and cheese are hers forever." 
Nursing is Lauren's second career and as she describes it, "the best decision I've ever made." She has been an RN for 7 years, starting in acute care in adult Oncology. She has since been in aesthetics as both a laser specialist and cosmetic injector for the last 7 years. Lauren loves applying the combination of critical thinking and art. "A great injector understands this is not a "one size fits all" industry. There are many ways to accomplish an aesthetic goal, however, a knowledgeable injector will be able to achieve this goal in a skilled and beautiful way."Her favorite laser treatment is IPL, she thinks it's the perfect concoction for anti-aging and pigment correction. Her favorite injectable treatment is neurotoxin, "…because, next to therapy, it's the best self-improvement tweak you'll ever make!" When it comes to skin care, her most prized possession is SkinBetter Trio Moisturizer. She says it's the perfect moisturizer for any climate, any age and any skin type. She loves the duality of the product as it can be used at am and pm so it also eliminates the need for multiple moisturizers for every day/season/holiday/ life event. 
What is one thing that no one knows about Lauren? She can sing "Head, Shoulder, Knees and Toes" in Japanese, BUT her biggest fear is to sing infront of people so her only audience is Sunny!
Nurse Morgan started her nursing career in the intensive care unit, where she built an amazing foundation for patient care. She has since entered the world of aesthetics and has worked in the cosmetic industry before becoming part of the TLR team.
Her favorite part of treating is being able to connect with patients and help them achieve their aesthetic goals. "It is so fulfilling to see patients confident and happy!"
Morgan's favorite treatment is dermal filler as she loves to say, "a little bit of contour and lift can be a real game-changer!" Her favorite skin care item is ZO Skin Health Exfoliating Polish.
Nurse Morgan is native to Colorado and therefore knows all the best spots in the city! When Morgan isn't injecting, you can find her hanging out with family and friends, partaking in game night and traveling. She is a connoisseur for yummy food and a glass of wine.
Even with her busy schedule she always makes sure to find time for some yoga sculpt! While Morgan does not have any pets quite yet, she hopes to get a puppy by the end of 2022. 
One thing that no one knows about Morgan? She is one of 6 kids! (so you know she's got a lot of patience. 😉
*Se habla español*
Jessica is an NP and graduated with BS in Physiology at University of Arizona then BSN at Northern Arizona University and finally MSN at Grand Canyon University. She grew up in Peoria, AZ but has lived in sunny Colorado for 6 years now.
She has been mainly an ICU nurse (also PACU, IR, and preop) for the past 9 years, but has always had a love and strong interest for aesthetics. She decided to swap the IV poles for Botox and Filler and hasn't looked back! Her artistic eye and gentle touch make her a natural injector.
Jessica's favorite 'outside work' activities include camping, hiking, farmers markets, anything outdoors, spending time with her family, friends, husband and dogs. Now that she's graduated university, her aim is to do more traveling!
Interesting fact: She has 11 nieces and 1 nephew, so she did a lot of babysitting growing up!
Karina Shepard
NP (MSN, ARNP-C)
*Se habla español*
Karina (FNP) started her career as a NICU (neonatal intensive care unit) Registered Nurse back in 2013. From there, she obtained her Family Nurse Practitioner License at the University of South Florida. She knew she wanted to get into the incredible world of aesthetic medicine, so in 2019 she began working at a very busy MedSpa in Palm Beach, FL. She has been trained by Master Galderma & Allergan trainers and has been injecting for the past three years. She is experienced in providing all Allergan & Galderma fillers and neuromodulators, Kybella, & Sculptra. She also has years of experience treating skin with medical-grade devices, so trust her for some amazing skin tips as well!
Originally from Palm Beach Gardens, Florida, she's loving the change to CO and the fresh mountain air! When she's not working, you can find her exploring the Rockies with her (super cute) pup, Liam!
Fun fact: Karina's first language was Spanish!
From Karina:
I truly believe that patient education and safety are vital in this field of medicine and I have a true passion for making patients look and feel their best. I specialize in creating natural, balanced results, creating fully customizable treatment plans for my patients. I also believe customer service is a vital part of this profession and strive to create a trusting, positive relationship with my patients.
Licensed Medical Aesthetician / Licensed Laser Technician
Meet our Denver Team Licensed Medical Esthetician Nici Marshall.
Originally from Austin Texas, Nici moved to Denver in 2021 and has been loving it ever since! During Nici's spare time, she loves hiking and anything that involves being in nature. She owns three little pups, Taji, Rezzy and Fiest. 
Nici started her career in aesthetics 6 years ago where she started in day spas and Health & Wellness facilities before ultimately changing her focus to medical aesthetics.
Nici has since received her Medical Esthetician License as well as her Laser Technician License.
Her favorite aspect of aesthetics is the ever-evolving science and innovative environment that cosmetic aesthetics offers. She loves to help people achieve their skincare goals so that they look and feel their absolute best. "I love to make magic happen for my patients!"
Her absolute favorite treatment is Clear + Brilliant with a dermaplane and her favorite skin care product is SkinBetter Science Alto Defense Serum. What is one thing that no one knows about Nici? Well, if she told you then you would know!
Licensed Medical Aesthetician / Licensed Laser Technician
*Se habla español*
Kazzandra is an LMA (licensed medical aesthetician) and LOVES what she does! She is passionate about educating customers on skin care ingredients and recommending specific treatment plans and products to improve their skin concerns.
Kazzandra performs HydraFacials, Plasmatic Facials, Acne treatments, IPL, Laser, SkinPen Microneedling, dermaplaning, and Clear + Brilliant treatments.
Carly joined the TLR team in September of 2021. While she is originally from the suburbs of Chicago, Carly moved to Colorado Springs in 2017.
After spending 4 years in Colorado Springs, Carly and her husband relocated to Denver. While you can find her in the clinic every day of the week, during her weekends she enjoys spending time outside and seeking new adventures!
She doesn't have any pets as of now, but she hopes to get a dog very soon.

Before moving to Denver and joining the TLR team, Carly worked as a manager for the last 4 years. With her managerial background, she helps to make sure that everything is running smoothly across the board.
Carly made the leap into aesthetics without ever receiving any treatments before working with us. Since then, she has had the pleasure of trying many of our treatments, her favorite being; IPL in combination with dermaplane.
She quickly grew to love the aesthetic world, she says "I love the confidence it provides to people of all genders and ages." Her most prized skincare products are: SkinBetter Trio and AlphaRet.

What is one thing that no one knows about Carly? She loves all elephants, they are her favorite animal! Maybe she'll be getting an elephant instead of a dog!
Emily started with us only 4 weeks after opening and has been with us since! Emily is originally from New York and moved to Denver in 2018.
Her Luxe Room journey began at our Denver clinic as an Administrative Assistant, so chances are you have seen a good deal of her assisting at the Front Desk. While Emily spends most of her time in all things operations, she enjoys her free time with her fiancé Alex and their dog Tia. 
Emily attended Salve Regina University where she majored in Political Science. She spent 6 years managing her family's business before ultimately making the move to Denver.
Before starting with the TLR team, she was a patient of Nurse Danielle's where she already had a fond appreciation for all things aesthetics. Her favorite part of TLR is firstly our patients and secondly the amazing people that make The Luxe Room team.
If there was one treatment that she couldn't live without, it would be chin filler. What is her favorite skin care product? Anything Skinbetter, but if she had to choose just one, SkinBetter Trio. 
Something no one knows about Emily? She is Jordanian/Palestinian. Don't let the freckles fool you, she is very proud of her Jordanian/Palestinian heritage! 
Say Hello to Evan, our Denver Patient Coordinator.
Evan has lived in Colorado his entire life and originally hails from Littleton, Colorado.
His favorite pastime is snuggling with the love of his life, his cat Kim.
If Evan's not cuddling with Kim, you can find him seeking new restaurants and reporting back to our team with whether we need to go try it out or not! 
Evan had not worked in aesthetics prior to joining our team but don't let that fool you, he absolutely loves the science behind the procedures and sneaking a peek while our nurses and estheticians work their magic!
"I especially love the wide variety of results you can achieve and ultimately seeing those results throughout time!"
His favorite treatment is neurotoxin, one treatment and he was hooked. As for his favorite skin care product, that's a no brainer- ZO SkinHealth Exfoliating Polish. 
What's one thing that you wouldn't know about Evan? He's a lover of crystals- his favorite crystal is blue Kyanite!
Give a warm welcome to Denver's Patient Coordinator, Anais Villarreal.
Anais moved to Denver from Texas in January of 2022. She was born and raised in a small town in Texas, where there was only one stoplight. Her upbringing consisted of true farm life, as she grew up seven miles outside of the main town on a farm- to say she was raised with more cows than humans is accurate! Since moving to Colorado, she has spent much of her time hiking, spending hours at the farmer's market and hanging downtown with her friends.
Her true love? Traveling! Her favorite places to visit are Mexico and New York. She has since traded her cows for a cute, spoiled Chihuahua named Francis.
At the young age of 22, Anais opened her own business, a women's clothing boutique! After closing her retail chapter, she headed for the mile high city and began working at Children's Hospital as a guest relations associate.
Before joining the TLR team, Anais was a patient of the Denver clinic. Her favorite aspect of aesthetics is, "…how it can help people feel more confident and more beautiful!" Lip filler is her ultimate favorite treatment, she absolutely loves having full/plump Luxe lips.
If she had to choose just one product from our shelf, it would be the ZO Gentle Cleanser, "it leaves my skin feeling and looks so clean!"
Meet our Administrative Assistant, Francesca aka Frankie!  Francesca recently moved from Northern California to Denver. Francesca grew up in the Bay area and after attending school in Arizona, decided to move to Colorado.
As she is new to the area, her favorite thing to do when she's not manning the front desk is trying new restaurants. Have any good recommendations? Send them her way next time you're in!

Francesca worked as a school teacher before joining The Luxe Room. She has had an appreciation for aesthetics for some time as her cousin works in a cosmetic clinic in California. Her favorite thing about aesthetics is watching our patients leave the clinic, "with poppin' skin!"
One aesthetic treatment she couldn't live without is dermal filler. Her favorite skincare product is SkinBetter Trio, she loves the hydration it provides.
What is one thing that no one knows about Francesca? "If I could eat cake for every meal, I would!" 
Dr. Gregory A. Buford,
MD, FACS
Dr. Gregory Buford is a Board Certified Plastic Surgeon who is a nationally recognized expert in minimally invasive facial rejuvenation and breast enhancement. In addition, he is a nationally recognized Master trainer for the Allergan Facial Portfolio and trains other medical practitioners in advanced injection techniques. He has also contributed his expertise in Plastic Surgery for media such as Vogue, E Online, ABC News, Fox News, The Aesthetics Guide, EMedicine, and many others. Dr. Buford is on Business Advisory Board for RealSelf, who have also named him a 'Top Doc'.
Dr. Buford received his undergraduate degree from the University of California and his medical degree from Georgetown University School of Medicine.  From there, he went on to the Cleveland Clinic Foundation to complete residencies in both General Surgery and Plastic & Reconstructive Surgery. Following this, he achieved the prestigious Baker-Stuzin-Baker Cosmetic Surgery Fellowship in Miami, FL. In addition, he has since completed an additional Fellowship in Anti-Aging/Restorative Medicine through A4M as well as the Physician CEO Program at the Kellogg School of Management.