Danielle Mathers
RN (BSN)
Clinic Owner, Specialist Cosmetic Injector & Trainer
Danielle Mathers is an Aesthetic Registered Nurse (BSN CANS), Lead Trainer for The Luxe Room as well as a national GAIN Trainer for Galderma, and founder of The Luxe Room. With over 15 years of experience in the Aesthetic Field, Danielle has come to specialize in cosmetic injectables including Botox, Dysport, Restylane, Juvederm, & RHA dermal fillers, Sculptra, PRF injections, & PDO Threads, with a major passion in creating beautiful, natural, perfection-driven lip filler treatments.
Her nursing career started in tropical Queensland, Australia where she completed a Bachelor of Nursing Degree at QUT in Brisbane, Australia. From there, she simultaneously worked in a Level 1 Trauma, Magnet-awarded hospital and a upscale, innovative Cosmetic Surgery Practice. Early specialties included laser & IPL therapies as well as acne & acne scarring treatments, but Danielle also has many years of experience in treating sun damage, pigmentation including melasma, redness, general anti-aging, skin tightening, and non-surgical facial rejuvenation.
Her current biggest passion is cosmetic injectables. In the past three years alone, she has trained with numerous prestigious industry leaders such as Dr. George Baxter-Holder, Dr. Steve Yeolin, Dr. Chris Surek, Dr. Anil Rajani, Dr David Saadat, Inna Prokopenko,  Regan Brooks, (to mention a few) as well as a small-group training in Norway with the world-renowned lip master injector, Julie Horne. In Australia, she trained under Master Injector Dr Angela Richardson, and received additional training by Mike Clague, Professor Greg Goodman, as well as Allergan Master Trainers Dr. Sarah Hart, Dr. Vilma Di Maria, & Dr. Allison Jamieson. She regularly attends top industry conferences around the world and has participated in trainings for Allergan & Galderma Aesthetics.
Danielle's goal is to provide her patients with the most up-to-date treatment techniques and skin treatment options at The Luxe Room.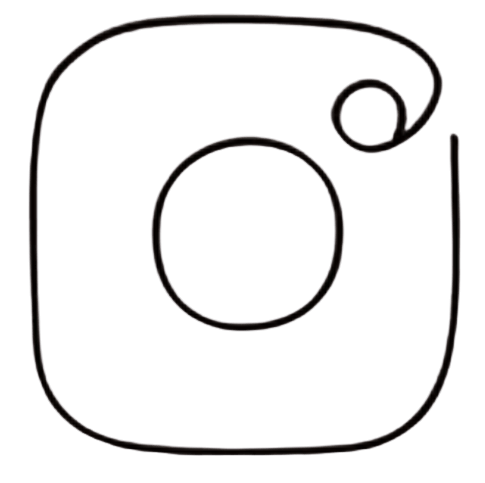 – @injector.danielle & @the.luxe.room
Careline Locke
Doctor of Nursing Practice (DNP)
Careline Locke, pronounced "Care-line," is a seasoned professional in the field of aesthetics. With a degree in Human Physiology from the University of Oregon and a Doctorate of Nursing Practice Family Nurse Practitioner earned in June 2023, her expertise is underscored by three years of dedicated nursing. Throughout her graduate program, Careline honed her skills at a dermatology clinic, specializing in cosmetic procedures and accumulating over 200 hours in general dermatology.
Passionate about her work, she views aesthetics as a harmonious blend of science and artistry. "It's my dream job," she says, emphasizing the joy of enhancing patients' self-confidence.
When it comes to aesthetic treatments, "choosing a favorite is tough," she admits. Whether it's the preventative wonders of Neurotoxin, the rejuvenating effects of lip and cheek fillers, or the collagen-boosting properties of Sculptra, each has a special place in her heart. However, she has a particular fondness for Hydrafacials, likening them to a "magic wand" that leaves the skin hydrated and radiant.
Outside the clinic, Careline cherishes her weekends. Whether she's skiing in Colorado's pristine landscapes, savoring new culinary delights, or spending quality time with Ellie, her 4-year-old Golden Retriever, she ensures every moment is memorable. On the skincare front, Careline vouches for AlphaRet, praising its exceptional tolerance, and the skinbetter Trio Rebalancing Moisture Treatment for its universal appeal.
Something not many know about Careline… – she served as an official gymnastics judge for an impressive seven years!
Nurse Morgan started her nursing career in the intensive care unit, where she built an amazing foundation for patient care. She has since entered the world of aesthetics and has worked in the cosmetic industry before becoming part of the TLR team.
She loves partaking in continued education to ensure best practices and incredible results for her patients. She has most recently trained with Regan Brooks, Suzanne Rogers, & Kimberly Welch.
Her favorite part of treating is being able to connect with patients and help them achieve their aesthetic goals. "It is so fulfilling to see patients confident and happy!"
Morgan's favorite treatment is dermal filler as she loves to say, "a little bit of contour and lift can be a real game-changer!" 
Nurse Morgan is native to Colorado and therefore knows all the best spots in the city! When Morgan isn't injecting, you can find her hanging out with family and friends, partaking in game night and traveling. She is a connoisseur for yummy food and a glass of wine.
Even with her busy schedule she always makes sure to find time for some yoga sculpt!
One thing that no one knows about Morgan? She is one of 6 kids! (so you know she's got a lot of patience.
Clinic Owner - Director of Operations
Hailing from Australia, Brad Mathers is the founder and owner of The Luxe Room group, leading the company and ongoing expansion endeavors as its Director of Operations.
Brad brings to The Luxe Room a wealth of knowledge and wide-ranging experience in business operations and marketing having previously run his own successful digital marketing agency both in Australia and here in the USA.
Brad's startup mindset and proficiency in implementing unique growth strategies have been key drivers to The Luxe Room's success and rapid expansion. His focus on crafting efficient business processes, innovative marketing strategies, scalable systems, and automations, has significantly enhanced operational effectiveness and profitability within the organization.
Brad is a devoted father to his two amazing kids and a loving husband to Danielle. Their shared journey, which began in 2007, has seen them explore over 30 countries together. These experiences have broadened their perspectives and enriched their lives in both personal and professional aspects.
These shared adventures have offered Brad and Danielle priceless insights, deepened their appreciation for the importance of delivering remarkable customer experiences, and reinforced their belief that prioritizing customer satisfaction is the absolute key to building a sustainable business.
Dr. Gregory Buford
MD, FACS
Dr. Gregory Buford is a Board Certified Plastic Surgeon. He is a nationally recognized expert in minimally invasive facial rejuvenation and breast enhancement. 
In addition, he is a nationally recognized Master trainer for the Allergan Facial Portfolio and trains other medical practitioners in advanced injection techniques.
He has also contributed his expertise in Plastic Surgery for media such as Vogue, E Online, ABC News, Fox News, The Aesthetics Guide, EMedicine, and many others. Dr. Buford is on Business Advisory Board for RealSelf, who have also named him a 'Top Doc'.
Dr. Buford received his undergraduate degree from the University of California and his medical degree from Georgetown University School of Medicine. 
From there, he went on to the Cleveland Clinic Foundation to complete residencies in both General Surgery and Plastic & Reconstructive Surgery.
Following this, he achieved the prestigious Baker-Stuzin-Baker Cosmetic Surgery Fellowship in Miami, FL. In addition, he has since completed an additional Fellowship in Anti-Aging/Restorative Medicine through A4M as well as the Physician CEO Program at the Kellogg School of Management.