So we're all doing our part to prevent the spread of Coronavirus…which means staying at home…which means no monthly in-clinic skin treatments, no Botox, not to mention no hair highlights, no nails. Yoiks. 
So what are some things we can do at home to not look like a (insert favorite quarantine yeti meme image here) by the time we're out of quarantine?
I've got some great skin tips for you, including an at-home-facial routine at the end of this blog.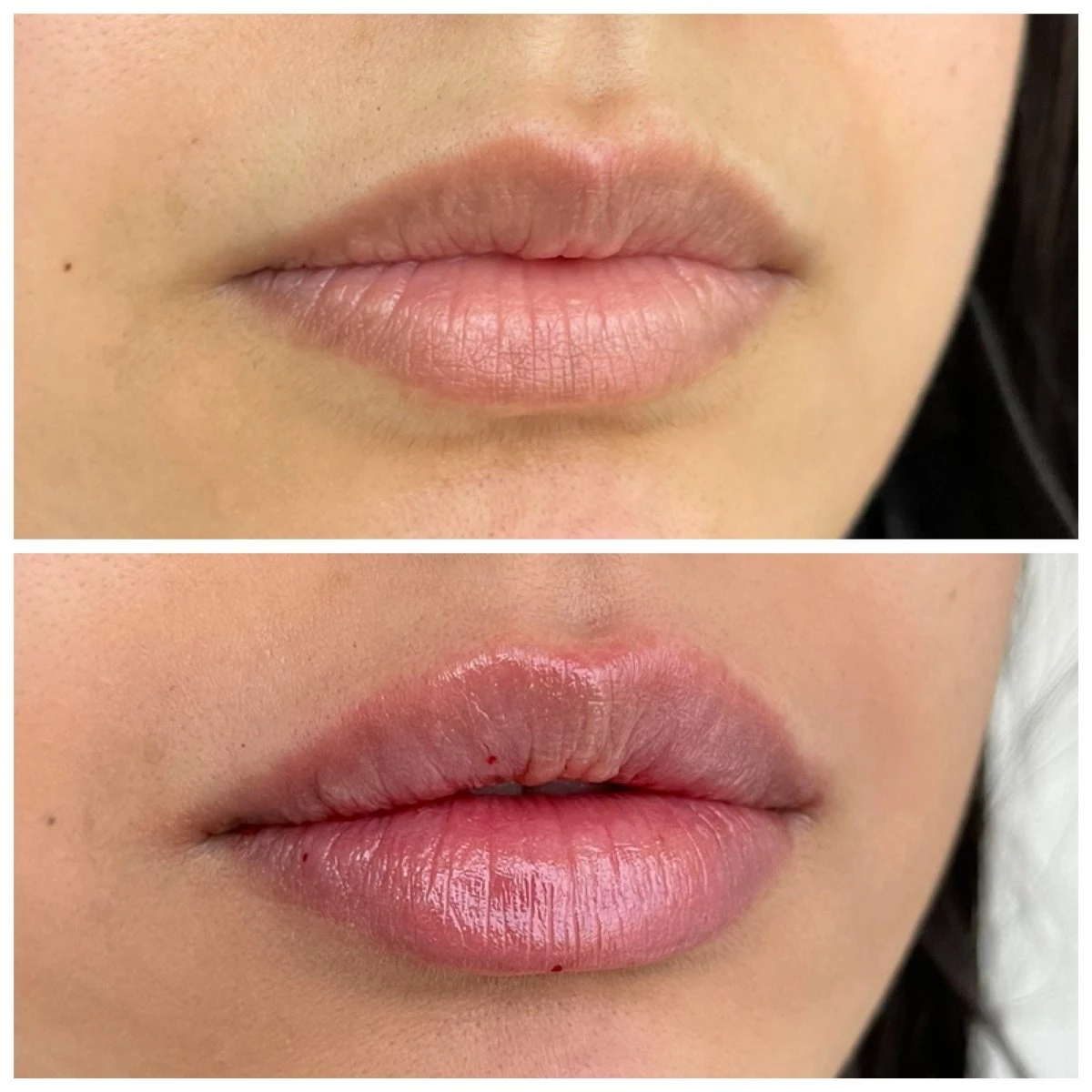 Stick to a schedule
…even if it's just during the week. With skincare, consistency is key. Let's say it again. Consistency is key! 
If you're only using your SPF or retinol (or other corrective serum) once per week, you'll likely never see real results. Commit 5 minutes, twice per day to do a quick cleanse and apply your products. You'll generally start to see results within 4-6 weeks depending on what you're trying to correct. Not to mention give yourself some serious long-term anti-aging benefits!
Meditation
You: I thought this was about skincare.
Me: It IS ! 
Guess what – stress is actually a major player in skin health.
Research has shown improvements in tissue functioning and improved glucose control with the practice of meditation and yoga (1). Furthermore, psychological stress has been shown to stimulate several internal bodily systems (the autonomic nervous system, renin-angiotensin system and hypothalamus-pituitary-adrenal system) which all lead to inflammation, oxidative stress and DNA damage that can negatively influence skin quality (2).
So get your Om on! 

How about some long-term benefits? Get this: a 2015 study (3) showed that chronic stress reduces telomerase activity (an enzyme responsible for protecting our telomeres) and accelerates telomere shortening and premature aging. Shorter telomeres = accelerated aging and disease. Nope. I'll try some mindfulness, thanks.
How to start?
Get yourself comfortable. Dim the lights in a quiet room, sit on the floor or wherever is most comfortable, close your eyes, clear your mind, and focus on your breathing. Start with 2 minutes per day and gradually increase.
Check your skincare routine
Let's look at the basics. Obviously, there are more than four skin types, but we've broken it down into some basic skincare routines to get you started. Which category do you fall in to??
Normal Skin Type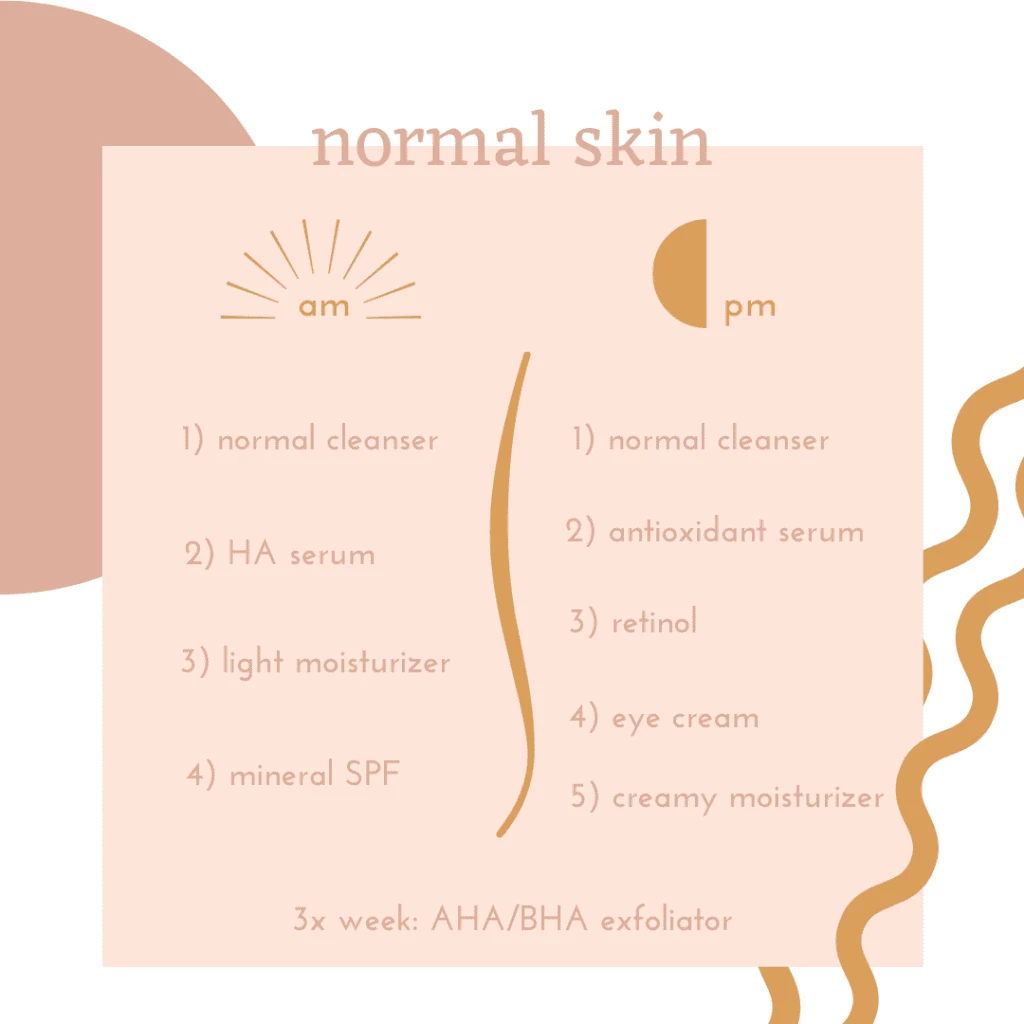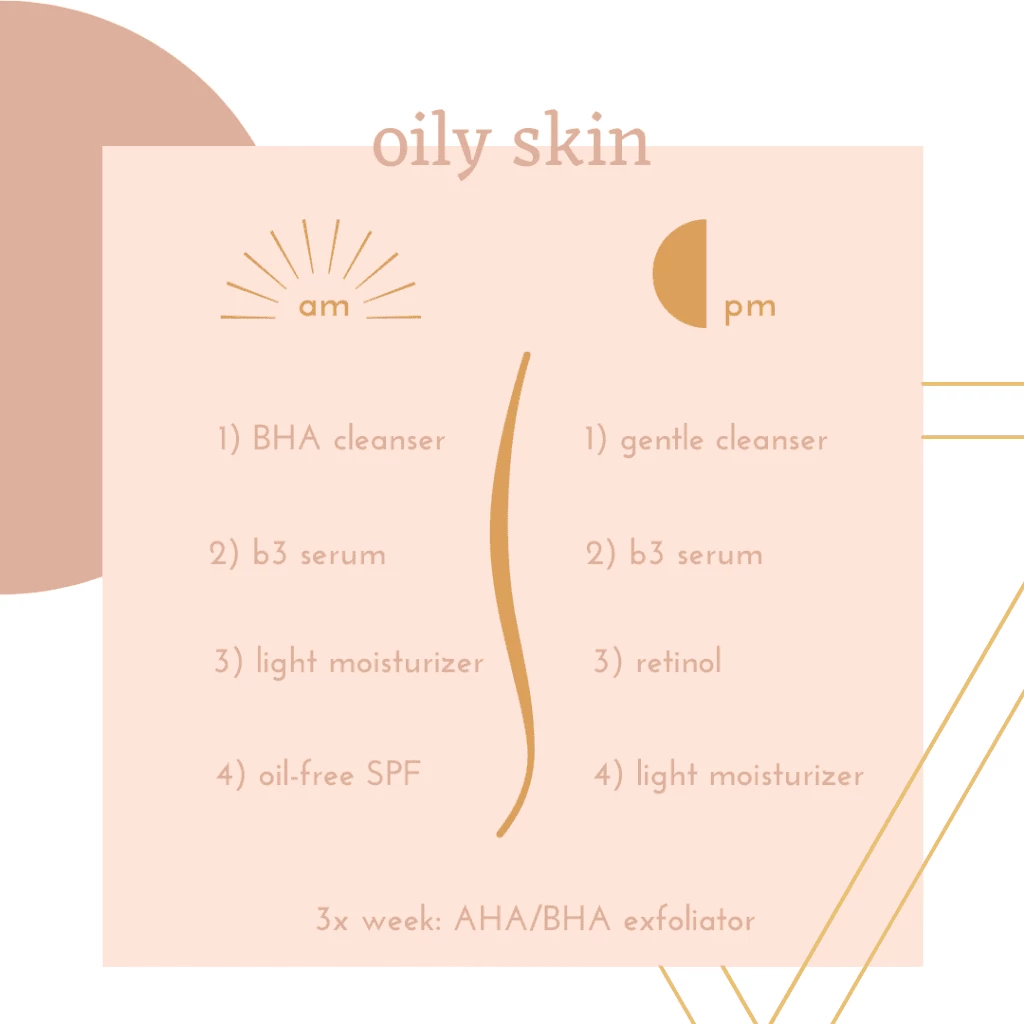 FAVORITES FOR OILY SKIN:
Oily skin cleansers (with BHA, for AM): La Roche-Posay Effaclar Medicated Acne Face Wash or SkinMedica Purifying Foaming Wash
Why these cleansers for oily, congested, or acneic skin? These cleansers have BHA (beta hydroxy acid), aka salicylic acid, in them. Salicylic acid is the only BHA used in skincare and is the smallest molecule out of the AHA/BHA families. It is also oil-soluble, making it the best hydroxy acid to get deep in the pore and kill bacteria. Other benefits? It's anti-inflammatory, can help smooth skin, and clear out excess oil from the skin.
Gentle cleanser (for PM): La Roche-Posay Micellar Water for Oily Skin
B3 serums: iS Clinical HydraCool Serum or The Ordinary Niacinamide 10% + Zinc 1%
Why B3 serums? B3, also known as niacinamide, helps oily/congested skin by reducing oiliness, tightening up pores, minimizing water loss (are you one of those that has oily skin but still irritable or sensitive? That's because your skin is losing water!), and helping improve redness.
Oily skin moisturizers: SkinMedica Ultra Sheer Moisturizer or Tatcha The Water Cream Moisturizer (ingredient list includes GOLD, which is actually great for its anti-inflammatory properties) (use this link to get $20 off orders of $100 or more with Tatcha)
Oily skin retinols: Sente Bio Complete or Shani Darden Retinol Reform
Retinol, or Vitamin A, has impressive benefits for acne/oily/congested skin by accelerating cell turnover, meaning less blockage in the pores. Bonus: great anti-aging benefits.

Note: I'm not a big fan of prescription Vitamin A's (unless recommended by your dermatologist) as I see a lot of skin irritation with these. You can get AMAZING results by using a less irritating, encapsulated (time-released) version packed with other beneficial ingredients and antioxidants. It's worth paying extra for a great retinol. See this post for more details on retinols.
Oil-free SPF's (YES you have to use this daily): La Roche-Posay Anthelios Ultra Light Fluid Facial Sunscreen SPF 60 or SkinMedica Essential Defense Everyday Clear SPF 47
AHA/BHA exfoliators: Drunk Elephant T.L.C. Sukari Babyfacial 25% AHA 2% BHA Mask (ONCE PER WEEK) or SkinMedica AHA/BHA Exfoliating Cleanser (THREE TIMES PER WEEK)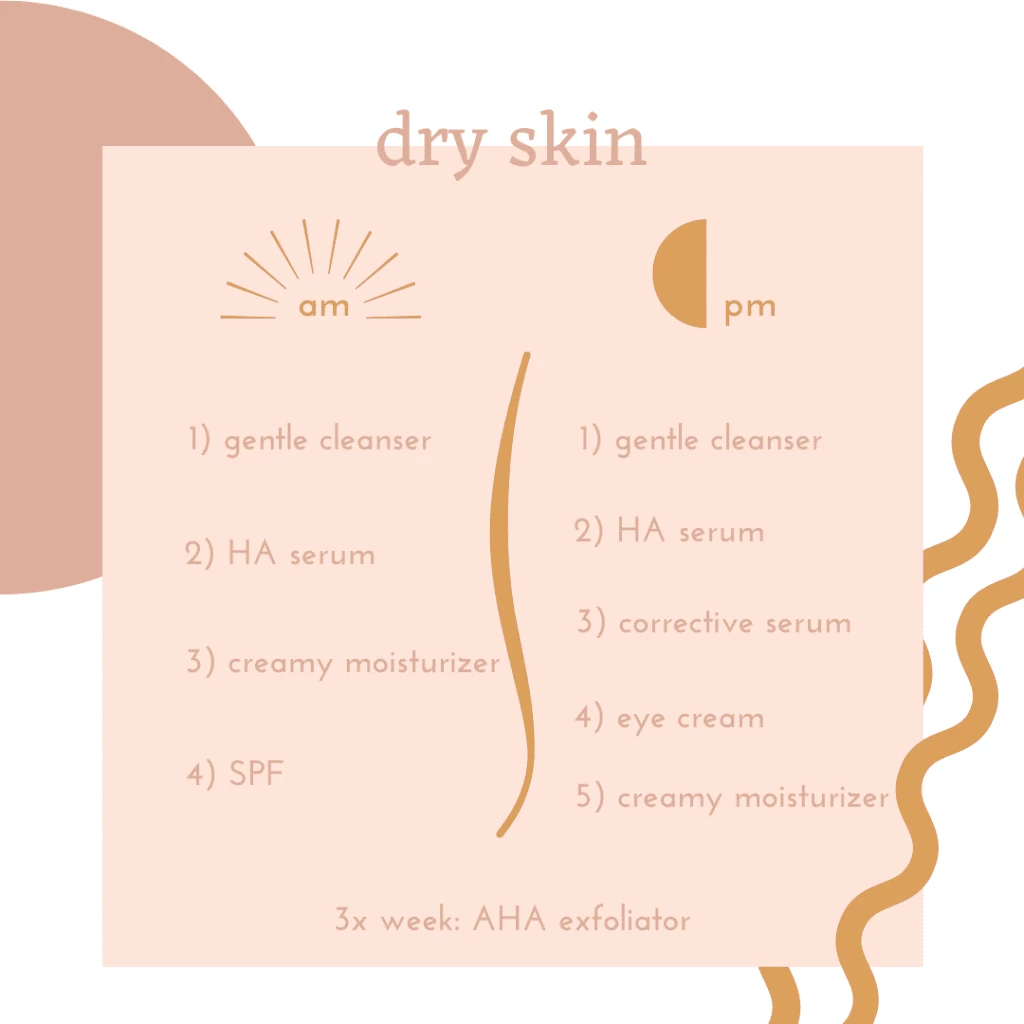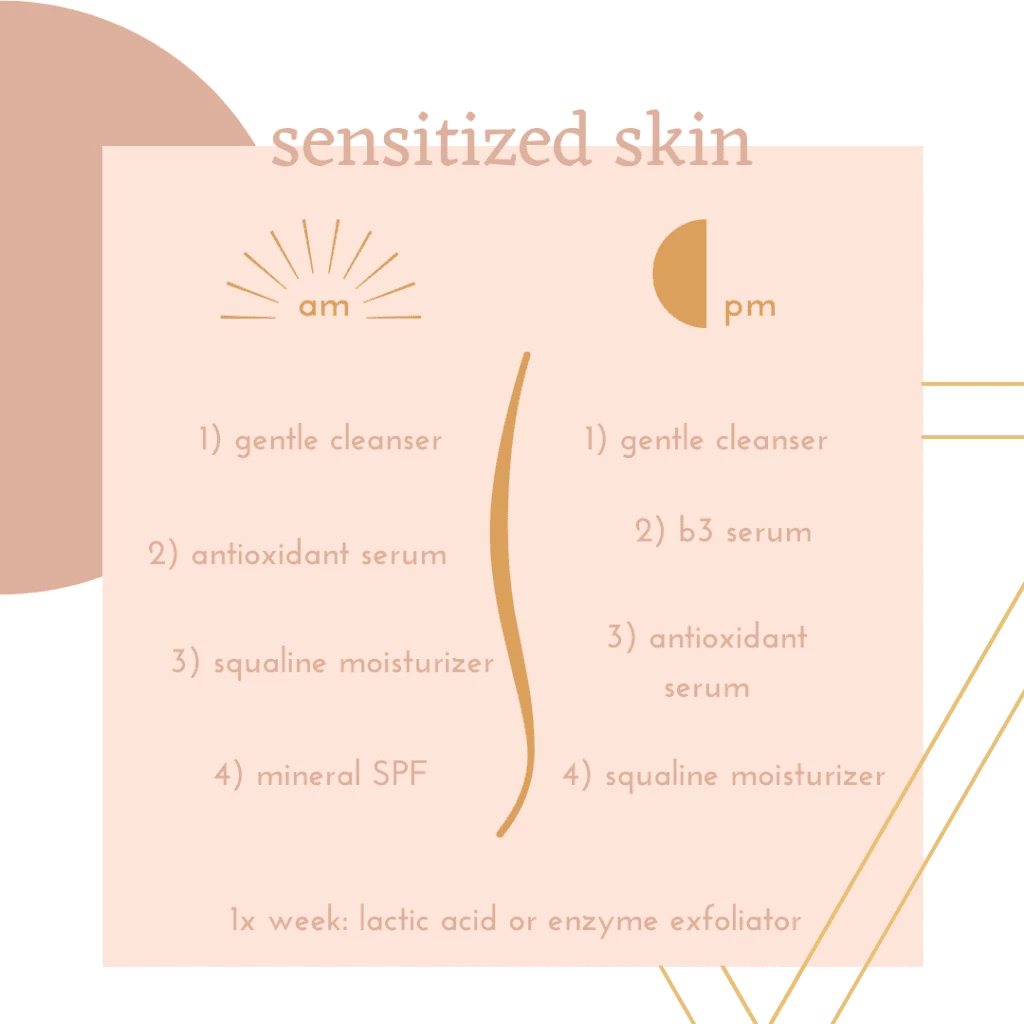 FAVORITES FOR SENSITIVE SKIN:
B3, or niacinamide, can help restore the skin's barrier function, lessening irritation and redness.
Squaline & ceramides are great ingredients that help improve the skin's barrier function. This, therefore, helps improve skin sensitivity.
Mineral sunscreens (also called 'physical sunscreens') work by reflecting UV light rather than absorbing radiation. This feature helps prevent irritation in sensitive skin types.
Lactic acid is the most gentle of the AHA's, so perfect for sensitive skin

Exfoliating enzymes work by breaking down dead skin and are non-irritating
So you've got some extra time on your hands and none of it can be spent in your aesthetician's room. We've got you covered – time to do an at-home, a-la-quarantine facial. Do this once every 1-2 weeks.
Step 1: Set the mood

Get yourself de-stressed, calm and comfortable (see…we learned this already 

Dim the lights, get some chillout music started, light your favorite scented candle

Take a few deep breaths and reeeeelax

 

Step 2: Double cleanse

Get your skin squeaky-clean

 

Step 3: Shower or steam (10-15 minutes)

The key here is to soften the skin and open the pores

This will allow any following products to penetrate the skin more readily

Pop out, and pat dry your skin

 

Step 4: Exfoliate

Normal/oily skin: AHA/BHA exfoliator

Apply to dry skin with dry hands, leave 5-10 minutes, rinse off well

Dry skin: AHA exfoliator

Apply to dry skin with with wet hands, leave 5 minutes, rinse off well

Sensitized skin: Enzymatic or AHA exfoliator

Apply to dry skin with wet hands, leave 5 minutes, rinse off well

 

Step 5: Apply mask
Step 6: Re-hydrate

Apply your antioxidant or hydrating serum (see skincare guides above)

Apply moisturizer



Step 7: Admire your work

Apply makeup the next day because your skin will look bomb

Continue to maintain your daily skincare routine! (because…consistency is key )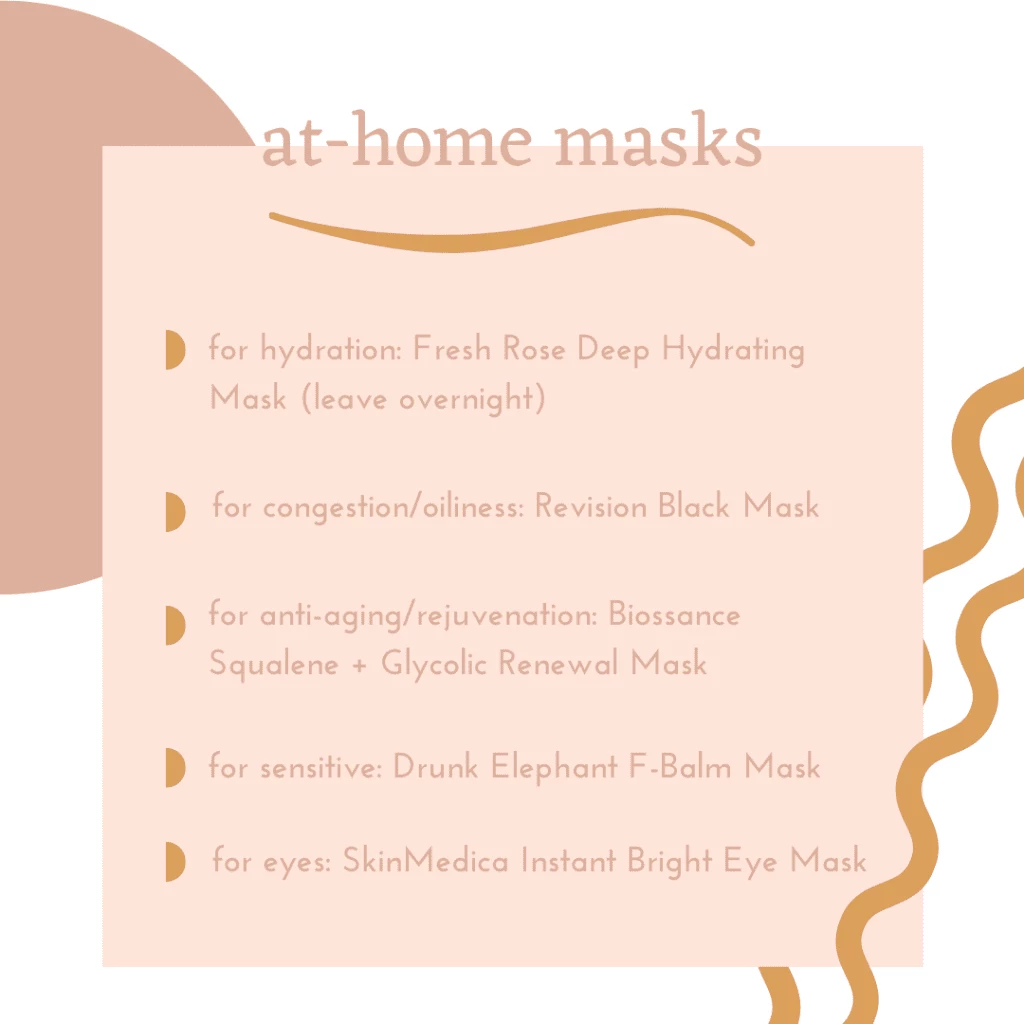 No need to let your skin suffer in quarantine. Take this time to get a good, at-home regimen in place and be back on track with your skin (and throw away those damn makeup removing wipes).