It's Time To Kysse & Tell…
Guess what girls & guys….the FDA just approved the new long-lasting lip filler, Restylane Kysse™! The much-anticipated lip filler from Galderma just got approved on April 9th, 2020.
This is the dermal filler I used while doing Julie Horne's Lip Masterclass in Oslo, Norway earlier this year. It's already been used in Europe for several years (so we're not the guinea pigs, don't worry). Did I love it? Yes. Am I excited for it to be FDA approved in the USA? Can't you tell??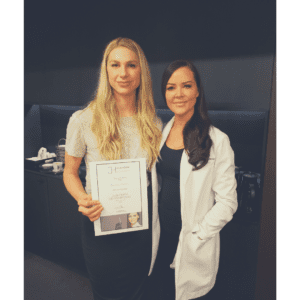 What's so great about Restylane Kysse™?
Don't get me wrong, there are lots of great lip fillers out there already, such as other Restylane™ fillers and Juvederm™… but this is a lip filler that is specifically designed to give the perfect balance between natural fullness and crisp definition when injected into the lip. It's like a filler hybrid of structure and flexibility – perfect for the unique lip tissue. 
What is Restylane Kysse™ made of?
Hands are often a tell-tale way of telling a person's age. They're judged even subconsciously. We take great care of our faces, but what about the rest? Hand rejuvenation can actually be done in a couple of ways, depending on what my client would like improved. If the concern is pigmentation, Limelight IPL is a fantastic way to banish the brown spots!  The concern could also be about volume loss, as this doesn't only happen in our faces. A subtle filler treatment can give the hands a more youthful, soft look.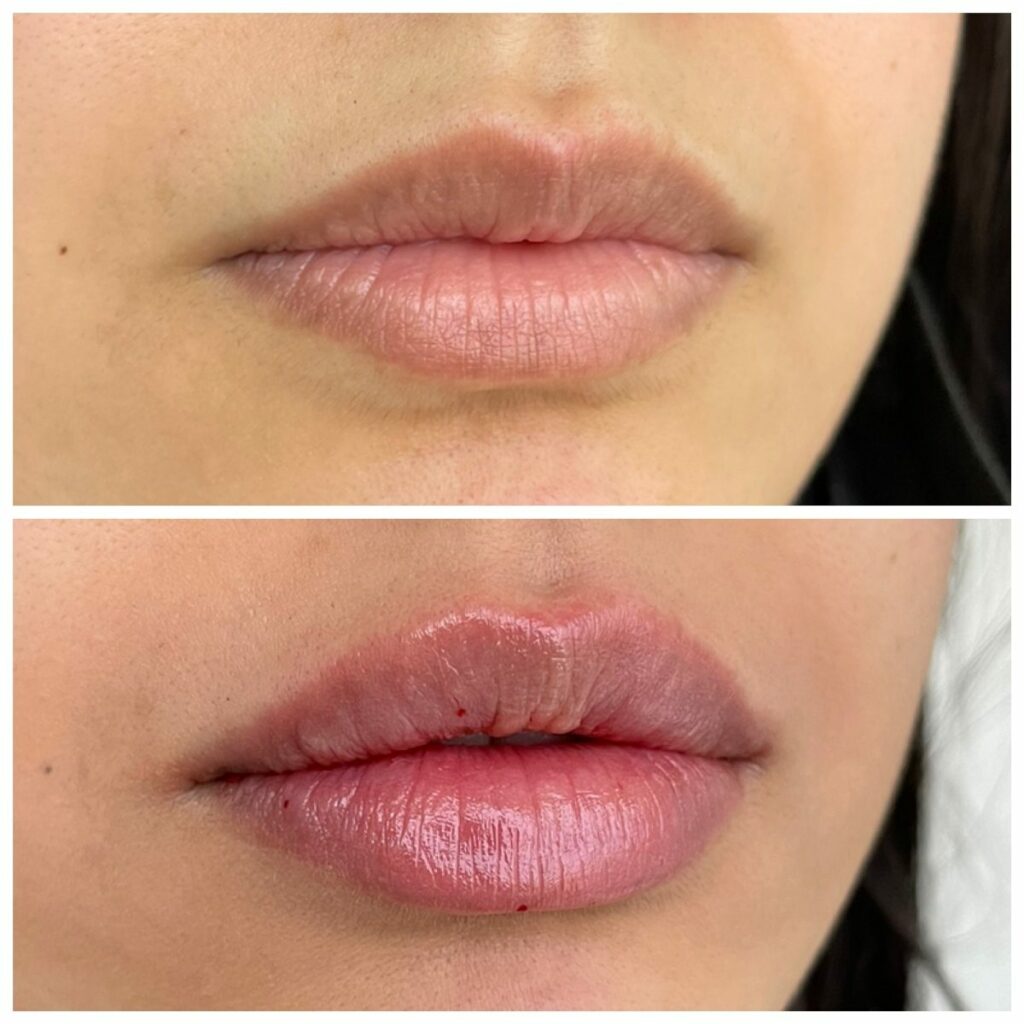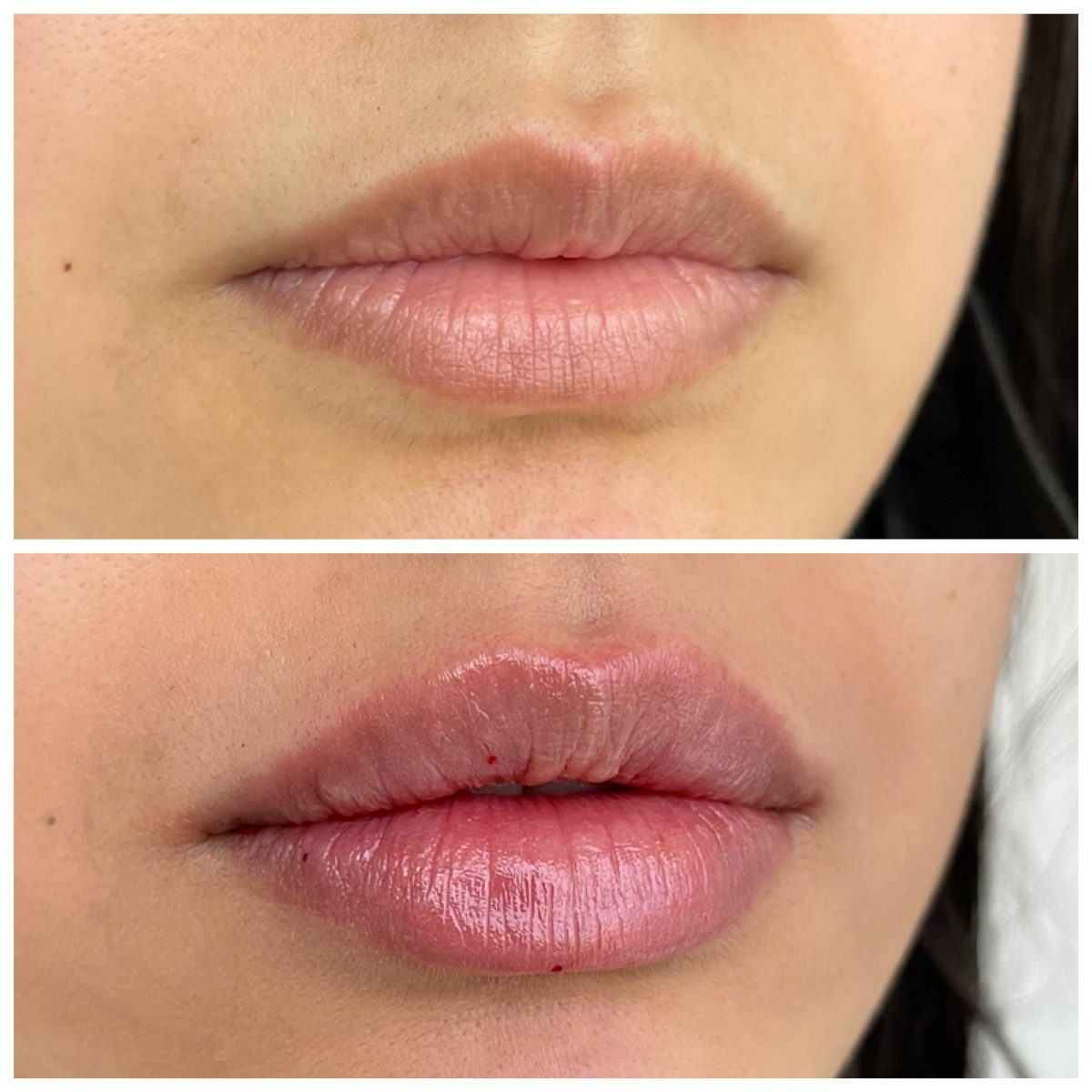 When will Restylane Kysse™ be available?
After FDA approval, it can take a few weeks before the product will be ready for distribution. AND…due to current closures, it may take even longer. The FDA is currently holding off any promotion of the newly-approved lip filler according to New Beauty. Galderma will likely want to do a proper launch for Kysse™ before distributing, so we'll just have to wait and see. However, you can bet your sweet bippy that The Luxe Room will be one of the first to order!!
Where can Restylane Kysse™ be injected?
The FDA has approved Restylane Kysse™ for injections in the lip for people aged 21 years or older.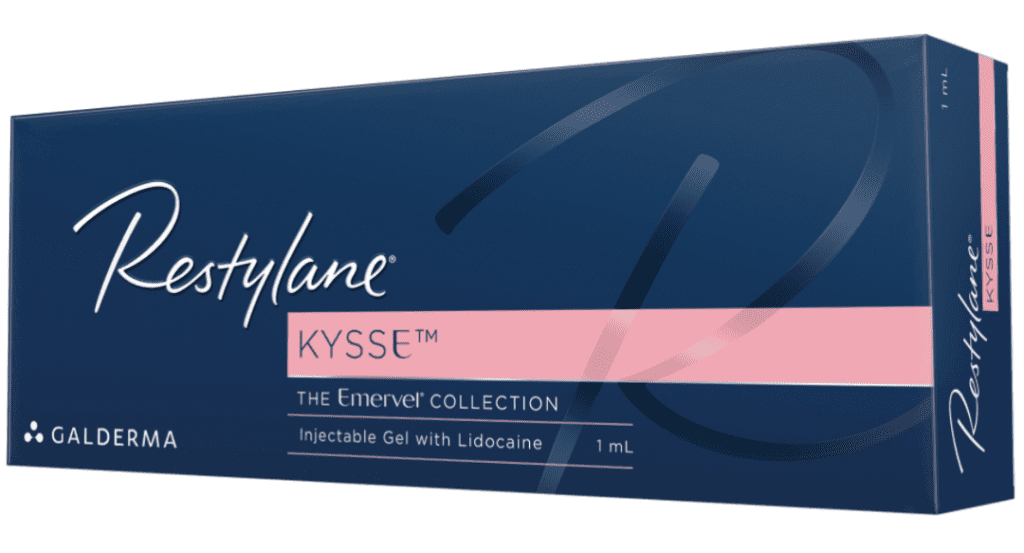 Is Restylane Kysse™ really a longer-lasting lip filler?
Restylane Kysse™ has been clinically proven to last between 6-9 months, but some patients have reported longevity of up to 12 months! Lucky ducks. Due to the technology of how Kysse™ is made, it does take longer for the body to break it down, which means a better longevity than many traditional lip fillers. Hooray! 
How much does Restylane Kysse™ cost?
At The Luxe Room, all lip filler services (including a full syringe) costs between $695 – $795. Half syringes of Kysse™ are between $495 – $595.
How many syringes of Restylane Kysse™ do I need? Can I do a half syringe or share a syringe?
At The Luxe Room, we never inject more than one syringe into the lips per appointment! The goal is to keep your lips looking natural and beautiful, and stretching the lip tissue out with too much filler could alter that. Restylane Kysse™ will be no different. If more than one syringe is required to give you your desired result, you'll need to have these spread out over several sessions to make sure you get a beautiful result. 
Restylane Kysse™ the majority of the time is sold in full syringes, not half syringes. A full syringe is a standard lip treatment and rarely looks overdone! On the flipside, when patients want a half syringe of lip filler, most of the time they return wanting more (even if they were very nervous about looking overdone in the first place!). 
Can you share a syringe with someone else if you don't want a full syringe? No, this wouldn't be very safe or hygienic! Patient safety is vitally important here – we are still medical professionals and you are still receiving a medical treatment. We want to make sure we keep your risk of infection and adverse reactions to an absolute minimum, so syringes cannot be shared.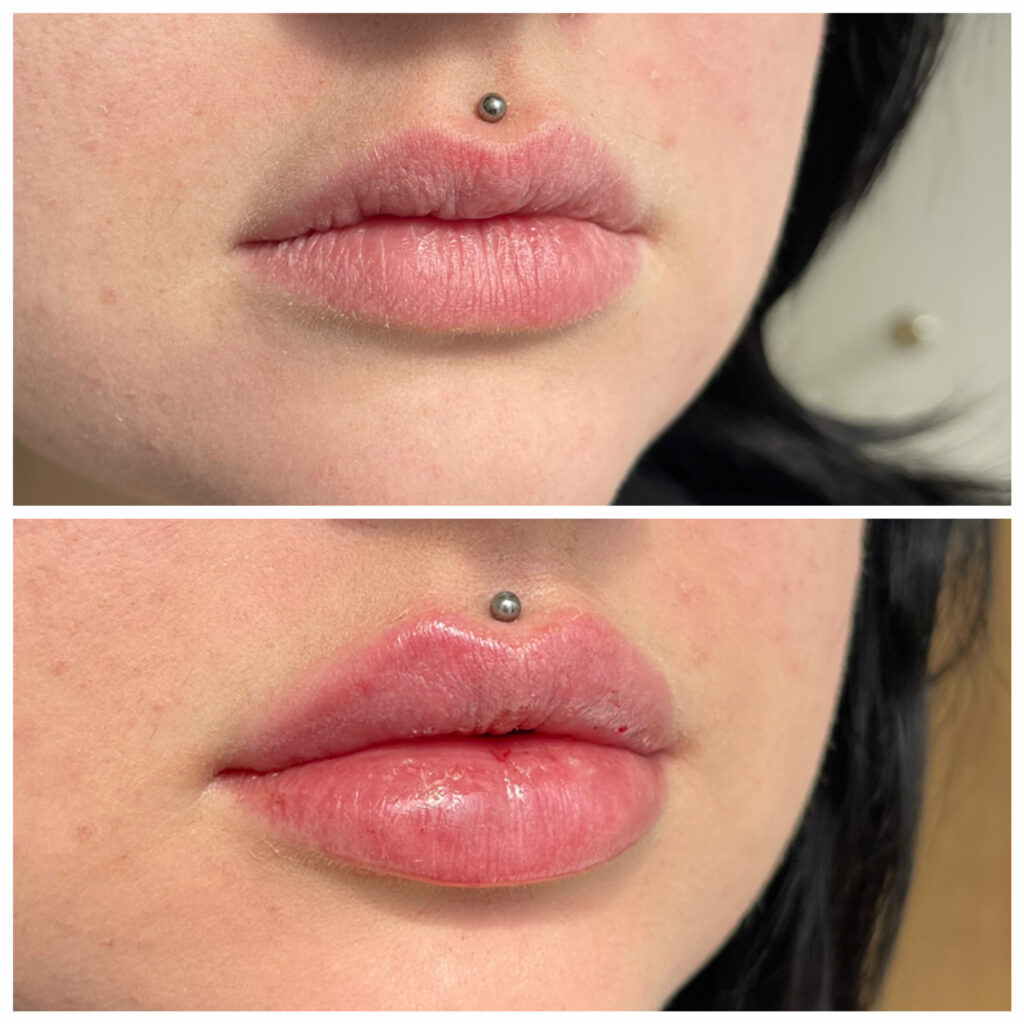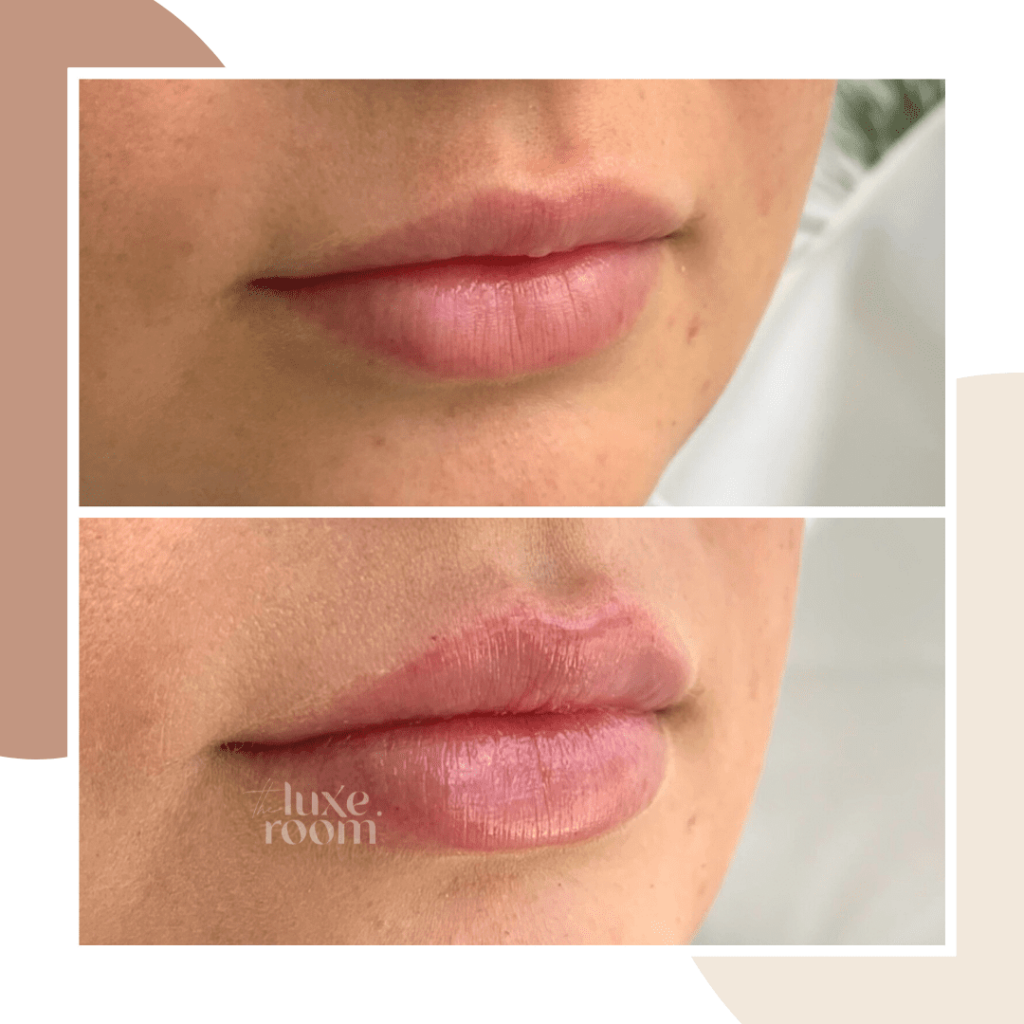 Does Restylane Kysse™ hurt?
Restylane Kysse™ has been formulated with lidocaine (a strong numbing agent) already in the syringe. And of course, your lips will be numbed with a strong numbing gel prior to your treatment to allow for the most comfort possible. 
Of course, everyone's perception of pain varies! I honestly do find, however, that most people getting lip injections are surprised that it's not nearly as uncomfortable as they thought it would be. 
Will I swell more or less with Restylane Kysse™ lip filler compared to other fillers?
According to many cosmetic doctors and nurses that have already been using Restylane Kysse™ overseas, this lip filler ends in much less swelling than lip fillers already on the market due to its specialty technology. I do find this to be true in my own practice as well!
However, swelling is due to many factors. These include the patient's tendency to swell, the injecting technique, the lip filler product itself, and the aftercare (sleeping slightly upright, using ice post-treatment, etc). These will all be discussed in further detail during your appointment.
What happens during my lip filler appointment, and how long does it take to inject Restylane Kysse™?
If you haven't been to The Luxe Room previously, we ask that you arrive 5-10 minutes before your scheduled appointment time to ensure we can start your treatment on time. All consents & questionnaires are   During your appointment we'll start with discussing your goals, go through any photos that you might have indicating your desired lip shape. Once we have a plan of action, you'll have strong numbing cream applied to your lips, and you can kick back and relax for 20 minutes while the numbing sets in (believe me, this stuff feels like it's working within the first 5 minutes – only the best for our patients!).
Once you're nice and numb, we'll start the treatment.  The actual lip filler treatment only takes about 15 minutes. After injections are completed, you'll have a protective ointment applied to your lips.  This will provide a barrier to your lips post-treatment, and help your lips feel clean and hydrated (to prevent you from nautily applying your bacterial-laden lip balm…I'm watching you!)
Aftercare instructions will be reviewed, and you'll receive detailed instructions via email fifteen minutes after your appointment.  You'll also receive an ice pack to help alleviate swelling, which will be visible immediately post-treatment, and some swelling will be evident for two to three days after treatment.
So all in all, your appointment will last about an hour.
Can I have Restylane Kysse™ if I have been injected with a different lip filler previously?
It depends! If you've had another Restylane™ dermal filler, then yes. If you've had another brand of lip filler (such as Juvederm™ or Versa™), an individual consultation will determine if and when you can have Restylane Kysse™, though there is usually no issue.
How do I book a lip filler appointment for Restylane Kysse™?
Once you come in for an appointment, we'll discuss different lip filler options, including all Restylane and Juvederm dermal fillers.  The best lip filler choice must be determined by a medical professional during a personalized consultation for you. Though Restylane Kysse™ will likely be a common filler choice for lips at The Luxe Room, your specific lip concerns may require a different type of dermal filler to achieve the best results to harmonize your face.  
Click HERE to book your lip filler appointment.  
All in all, the release of Restylane Kysse™ by Galderma will be a game-changer. Why? Beautiful, natural results, less swelling, and made specifically for injecting in the lips, you can bet we're ready for this golden nugget to be waiting for you in our clinic!
Let's Chat…
No matter what your concern or want is (within reason!), I'd love to help you and work out a plan to help you feel better about it. Book in for a complimentary consultation and let's chat!