Danielle Mathers
RN (BSN)
Clinic Owner, Specialist Cosmetic Injector & Trainer
Danielle Mathers is an Aesthetic Registered Nurse (BSN CANS), Lead Trainer for The Luxe Room as well as a national GAIN Trainer for Galderma, and founder of The Luxe Room. With over 15 years of experience in the Aesthetic Field, Danielle has come to specialize in cosmetic injectables including Botox, Dysport, Restylane, Juvederm, & RHA dermal fillers, Sculptra, PRF injections, & PDO Threads, with a major passion in creating beautiful, natural, perfection-driven lip filler treatments.
Her nursing career started in tropical Queensland, Australia where she completed a Bachelor of Nursing Degree at QUT in Brisbane, Australia. From there, she simultaneously worked in a Level 1 Trauma, Magnet-awarded hospital and a upscale, innovative Cosmetic Surgery Practice. Early specialties included laser & IPL therapies as well as acne & acne scarring treatments, but Danielle also has many years of experience in treating sun damage, pigmentation including melasma, redness, general anti-aging, skin tightening, and non-surgical facial rejuvenation.
Her current biggest passion is cosmetic injectables. In the past three years alone, she has trained with numerous prestigious industry leaders such as Dr. George Baxter-Holder, Dr. Steve Yeolin, Dr. Chris Surek, Dr. Anil Rajani, Dr David Saadat, Inna Prokopenko,  Regan Brooks, (to mention a few) as well as a small-group training in Norway with the world-renowned lip master injector, Julie Horne. In Australia, she trained under Master Injector Dr Angela Richardson, and received additional training by Mike Clague, Professor Greg Goodman, as well as Allergan Master Trainers Dr. Sarah Hart, Dr. Vilma Di Maria, & Dr. Allison Jamieson. She regularly attends top industry conferences around the world and has participated in trainings for Allergan & Galderma Aesthetics.
Danielle's goal is to provide her patients with the most up-to-date treatment techniques and skin treatment options at The Luxe Room.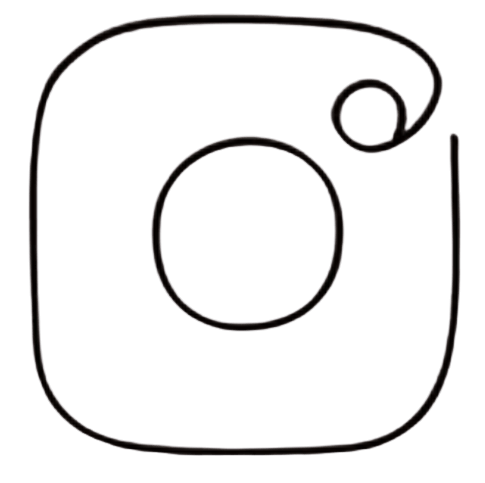 – @injector.danielle & @the.luxe.room
Elissa Palmquist
RN (BSN)
Meet Elissa! Elissa is our Boulder Aesthetic Injector who performs all things injectables.
Originally from Denver, Elissa made her way back home to CO after attending nursing school in Arizona. Her career started out in the Neonatal Intensive Care Unit, where she developed her amazing attention to detail and kind bedside manner over a 10 year period. 
Although Elissa loved the NICU, she had always been intrigued by the industry of cosmetic nursing. After taking a Cosmetic Boot Camp course, she traded in her baby bottles for Botox and hasn't looked back since!
Since starting at TLR, she has received intensive 1:1 injectable trainings with Danielle, honing in on all the little injectable details that make TLR injectors unique, and the amazing results they can deliver.
Elissa's favorite treatment? She loves doing chin and lip filler together, "It gives everyone instant, gorgeous results". You'll never catch her without her favorite product either, which is SkinBetter's Trio moisturizer – a perfect cure for the Colorado dryness!
When Elissa isn't in the clinic, you can find her adventuring around with her 2 littles. They love hiking, snowboarding, and trying out the city's best smoothie bowls. Elissa is also an avid runner, having completed several half marathons – talk about dedication!
Elissa is very excited that construction has finally begun on her new home, which is just 15 minutes away from the Boulder clinic! 
Licensed Medical Aesthetician / Licensed Laser Technician
Originally from New Jersey, Tiffany moved to Colorado 30 years ago to incorporate into her life her favorite pastimes include: skiing, hiking and absorbing all that nature has to offer. When she's not taking in all of Colorado's beauty, you can find her in the yoga studio or spending quality time with her friends and family. Tiffany is a mother to two girls as well as 3 fur babies. She is an avid adventure traveler and has traveled to some of the world's most desired destinations. To mention a few: Peru, Bali, India, Cambodia, Vietnam, Thailand, the list continues!
Other than Tiffany's vast affinity for traveling and the outdoors, her love for esthetics have proven to be a driving force in her life for over 12 years. Her career in the industry began when she attended a holistic esthetics school in Boulder where she specialized in a holistic approach to skin care health. The last 9 years she has worked in the medical field at a dermatology office as a medical esthetician. There, she treated patients with both esthetic and laser procedures as well as coordinating and assisting in medical and cosmetic surgeries. Her experience speaks for itself as she was in charge of operating the office's entire cosmetic division. Her favorite aspect of aesthetics? "I love to help people look and feel their best through developing a comprehensive skin care plan, using the most effective skin care products, coupled with treatments to create optimal skin health!" While she loves all the treatments that she performs, her favorite is RF microneedling, as it, "stimulates the growth of new healthy skin, creating a controlled skin injury to help build collagen and radiofrequency waves to help with skin tightening providing the best results for overall skin rejuvenation." If she could choose just one skin care product that she absolutely could not live without, it would be SkinCeuticals C E Ferulic. She particularly loves this product because it is a powerful daily-use antioxidant serum that helps protect and improve the appearance of fine lines, wrinkles, loss of firmness and skin brightness!
Ali Udom
Nurse Practioner (NP)
Aesthetic Injector & Skin / Laser Specialist
Introducing Boulder's Nurse Practitioner Injector, Ali Udom.
Recently relocating from Ohio, Ali has made Colorado home and we are so lucky that she did!
When Ali isn't in the Boulder clinic, you can catch her spending time with her husband and son, Ezra exploring all that beautiful Colorado has to offer. In addition to her human son, Ali also has a fur son named Zeke, he is a half chocolate lab, half border collie mix!
Ali started her career in medicine in 2014, and initially worked in Adult Medical- Surgical Nursing as well as Pediatric Surgery. While she loved working in the hospital, she knew that she wanted to take the aspect of making her patients feel their best to a new level.
In 2021 Ali changed her focus to Aesthetics and became a Nurse Practitioner.
She has extensive knowledge with not only injectables but medical grade skin treatments as well as skincare. Ali's steady hand, artistic eye, and in-depth knowledge of aesthetic procedures set her apart as an exceptional practitioner.You can say she's a jack of all trades!
If she had to choose just one treatment it would be Neurotoxin and she refuses to pick just one skin product, she loved them all too much!
Say "Aloha" to Boulder's Clinic Manager, Nani Yim. Born in Hawaii, Nani moved to Atlanta where she was raised before making the move to Colorado! In 2020 Nani set the cruise control and traveled west to Denver, where she resides with her boyfriend Clint.  Her favorite thing about Colorado is the abundance of sunshine. 
When Nani is out of the Boulder clinic, you can catch her on a patio enjoying a delicious marg! She loves finding food events around the city and sweating it off the next day with some hot yoga. Nani is unique in many ways- one of many is her full first name is…drumroll for this one…Leinaniokaopua! I mean how cool is that?!
Her favorite hobby is cross-stitching, catch her on her lunch break with needle in hand (different type than our practitioners are used to)! Fun fact! Nani's boyfriend is responsible for the beautiful art that is displayed on her body. So, next time you see Nani make sure to take a gander at her incredible tattoos. 
Before joining TLR, Nani worked at another cosmetic clinic located in Denver. There she managed two locations. Since then, Nani has her heart set on aesthetics. What's her favorite aspect? "I love how rapidly the industry is progressing! There are innovations being made every single day, and it's so exciting to see!"
If she had to choose one treatment that she could never live without, it would be SkinPen Microneedling with topical PRP. Favorite skincare product? That's easy- ZO SkinHealth Exfoliating Polish, she refers to it as "pure gold in a jar!"
Give a warm welcome to our Boulder Patient Coordinator, Maria Mamatsios. Tried and true native to Colorado, Maria grew up in Erie long before it was built to what it is now, back when she remembers fields and dirt roads! When Maria isn't assisting you at the front desk, she is enjoying the foods of Boulder & Denver. She loves trying new foods and the atmosphere that comes with it. She jokes that if Colorado had a beach, you would catch her there every day with loads of sunscreen on! 
Maria is not new to aesthetics, and has worked in the field at her previous employer. "I learned so much about operations and running a new business from the ground up, and as a bonus, got to use my aesthetic knowledge to flourish our customer connections." There's a reason she has continued to her career in aesthetics, "I love how aesthetics empowers everyone to feel beautiful. It is a luxury in life to aid others in self-love & confidence and it's fulfilling witnessing the brightness clients exude after a service. And the aesthetics industry is forever moving. It's always developing and creating and that element is fascinating and exciting to me." Her absolute favorite treatment that we offer is Clear + Brilliant, she loves how it smoothes any texture and brightens her skin tone! Her favorite product? That's an easy one, she loves  Skinceuticals Triple Lipid Restore, she calls it her holy grail and has transformed her usually dry skin to hydrated!
What's one thing that no one knows about Maria? During her pop rock stage, she and two of her best friends shared Wendy's fries in a vacant Colfax parking lot with Nicole Richie and Joel Madden, "the only thing to say, Nicole Richie is as cute as you think she is. 
Clinic Owner - Director of Operations
Hailing from Australia, Brad Mathers is the founder and owner of The Luxe Room group, leading the company and ongoing expansion endeavors as its Director of Operations.
Brad brings to The Luxe Room a wealth of knowledge and wide-ranging experience in business operations and marketing having previously run his own successful digital marketing agency both in Australia and here in the USA.
Brad's startup mindset and proficiency in implementing unique growth strategies have been key drivers to The Luxe Room's success and rapid expansion. His focus on crafting efficient business processes, innovative marketing strategies, scalable systems, and automations, has significantly enhanced operational effectiveness and profitability within the organization.
Brad is a devoted father to his two amazing kids and a loving husband to Danielle. Their shared journey, which began in 2007, has seen them explore over 50 countries together. These experiences have broadened their perspectives and enriched their lives in both personal and professional aspects.
These shared adventures have offered Brad and Danielle priceless insights, deepened their appreciation for the importance of delivering remarkable customer experiences, and reinforced their belief that prioritizing customer satisfaction is the absolute key to building a thriving business.
Emily started with us only 4 weeks after opening and has been with us since! Emily is originally from New York and moved to Denver in 2018.
Her Luxe Room journey began at our Denver clinic as an Administrative Assistant, so chances are you have seen a good deal of her assisting at the Front Desk. While Emily spends most of her time in all things operations, she enjoys her free time with her fiancé Alex and their dog Tia. 
Emily attended Salve Regina University where she majored in Political Science. She spent 6 years managing her family's business before ultimately making the move to Denver.
Before starting with the TLR team, she was a patient of Nurse Danielle's where she already had a fond appreciation for all things aesthetics. Her favorite part of TLR is firstly our patients and secondly the amazing people that make The Luxe Room team.
If there was one treatment that she couldn't live without, it would be chin filler. What is her favorite skin care product? Anything Skinbetter, but if she had to choose just one, SkinBetter Trio. 
Something no one knows about Emily? She is Jordanian/Palestinian. Don't let the freckles fool you, she is very proud of her Jordanian/Palestinian heritage! 
Dr. Gregory Buford
MD, FACS
Dr. Gregory Buford is a Board Certified Plastic Surgeon. He is a nationally recognized expert in minimally invasive facial rejuvenation and breast enhancement. 
In addition, he is a nationally recognized Master trainer for the Allergan Facial Portfolio and trains other medical practitioners in advanced injection techniques.
He has also contributed his expertise in Plastic Surgery for media such as Vogue, E Online, ABC News, Fox News, The Aesthetics Guide, EMedicine, and many others. Dr. Buford is on Business Advisory Board for RealSelf, who have also named him a 'Top Doc'.
Dr. Buford received his undergraduate degree from the University of California and his medical degree from Georgetown University School of Medicine. 
From there, he went on to the Cleveland Clinic Foundation to complete residencies in both General Surgery and Plastic & Reconstructive Surgery.
Following this, he achieved the prestigious Baker-Stuzin-Baker Cosmetic Surgery Fellowship in Miami, FL. In addition, he has since completed an additional Fellowship in Anti-Aging/Restorative Medicine through A4M as well as the Physician CEO Program at the Kellogg School of Management.