Welcome AviClear! The first and only fda-cleared laser for the treatment of mild to severe acne.
If you struggle with mild to severe acne, you're not alone. Right now, more than 50 million Americans are fighting the good fight against breakouts. But, despite it being the most common skin care issue in the country, the options for dealing with moderate to severe acne have been frustratingly scarce. Until now.
Earlier this year, AviClear entered the arena, making it the first-ever laser approved by FDA for the treatment of mild to severe acne. Considered a game-changer by physicians and estheticians around the globe, this revolutionary treatment is helping people overcome breakouts and treatment-resistant acne—without side effects or harsh medications.
And now, you can get in on the skin-clearing action with AviClear acne treatments right here at The Luxe Room.
Read on to get all the deets on this game-changing treatment and find out if AviClear is right for you.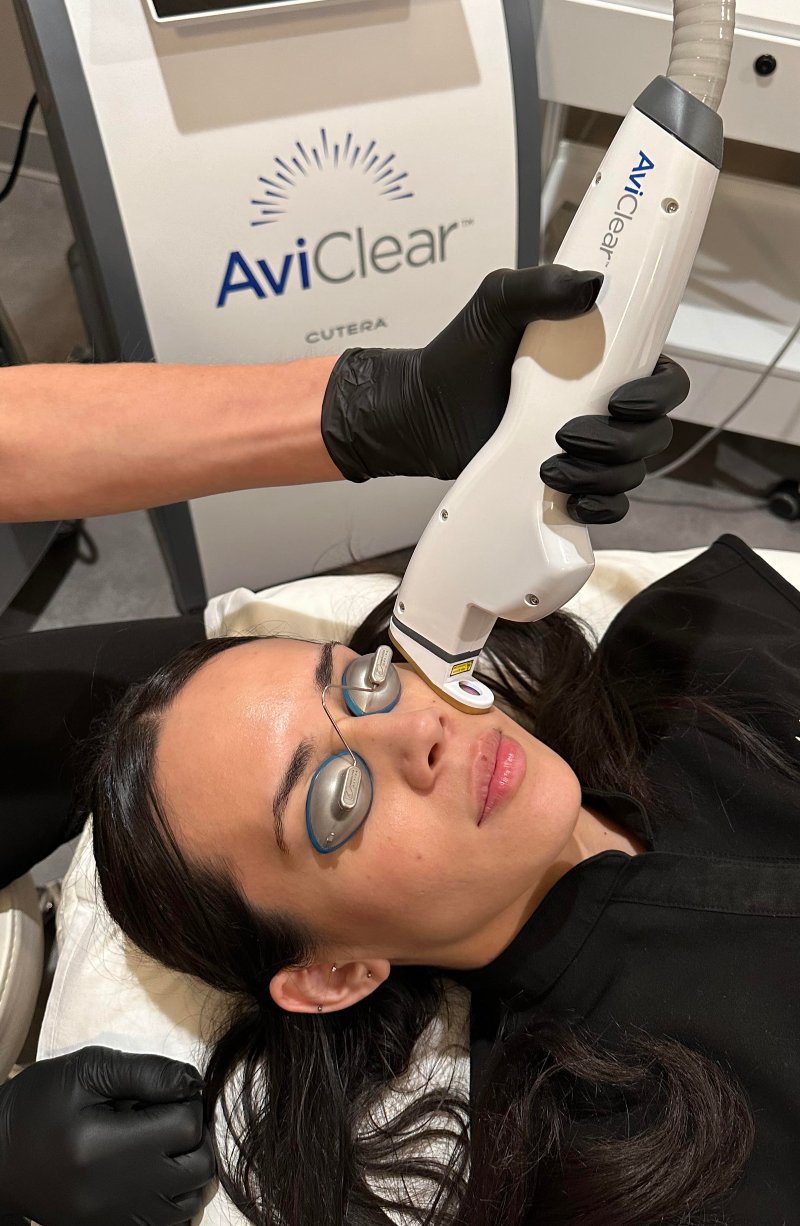 What is AviClear?
AviClear is the first and only FDA-cleared energy device designed to treat mild, moderate, and severe acne through a series of three AviClear treatment sessions. 
Developed with immense input from physicians and patients, AviClear was designed to redefine acne treatment—without side effects, skin damage, or prescriptions.
How

does AviClear work?
Acne happens when our sebaceous glands go overboard producing sebum (AKA the oily substance you find on your skin). The sebum, combined with dead skin cells, makeup, and environmental pollutants end up clogging pores and causing breakouts. 
Over the course of three short treatments, AviClear uses a 1726 nm wavelength laser to treat acne at the source, selectively targeting and shrinking sebaceous glands to minimize oil production and improving pore clearance—without any downtime or side effects.
What kind of results can you expect?
Patients who undergo AviClear treatments can expect to see immediate improvements, even after their first treatment! Results vary based on the severity of acne and skin type of course, but in general, you can expect a list of skin-improving benefits including:
Clearer Skin.
AviClear acne treatments are proven to help patients clear up their skin—without harsh topical solutions or serious side effects from medications like Accutane. And, not only does AviClear get rid of any current acne, it also reduces the frequency, severity, and length of any future breakouts.
Smoother Skin.
Blemishes lead to an uneven and bumpy skin texture. AviClear helps clear up those bumps and acne, which in turn, improves texture to give you smoother, more even skin.
Brighter Skin.
This FDA-approved laser treatment helps promote healthier, brighter skin by reducing the inflammation, redness, and dullness that often comes along with painful breakouts.
Lasting improvements. Once all three sessions are completed, you can expect to enjoy lasting results that get even better over time. In fact, clinical trials reported that 92% of patients saw noticeable improvements in their skin for up to 12 months after their last session.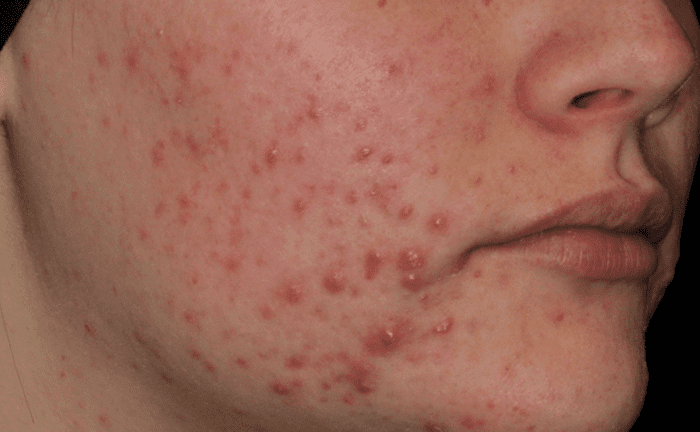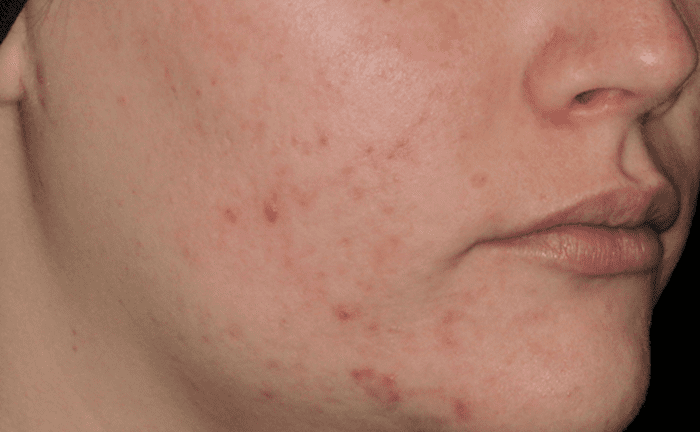 What is an AviClear™ Treatment Like?
Before your AviClear treatments begin, you'll meet with one of our licensed AviClear professionals to discuss any questions, needs and concerns. Once your three sessions are booked at our Luxe Room Denver or Luxe Room Boulder location, you'll be given pre-treatment instructions to follow before your appointment. 
On the day of your appointment, arrive 15 minutes early. Once you're checked in and your room is prepped, your Luxe Room AviClear professional will discuss the treatment with you, answer any questions and prep your skin by swabbing treated areas with acetone pads. Your hair will be pulled back for the procedure, and we will provide you with goggles and cotton pads to protect your eyes and ears. 
Once the treatment begins, we will use the AviClear laser device to target your face and acne prone areas. The entire session should last about 30-40 minutes. When each session is over, we will provide you with detailed aftercare instructions and a cooling pad to reduce any minor swelling—if necessary. 
Because the treatment doesn't require heavy aftercare or downtime, you should be in, out and ready to get back to your day without any worries or issues. 
Are AviClear treatments painful?
Pain is very personal and relative, but most patients say that the treatment is more uncomfortable than painful. During the treatment, you'll feel an uncomfortable stinging sensation, accompanied by bursts of cold and heat that feel similar to a series of snaps from a rubber band.
The laser's embedded cooling system will help keep the temperature of your skin in check, which helps make the whole ordeal a more comfortable experience. And, because treatments only last 30 minutes, any discomfort will be over fast. 
How many AviClear™ sessions do I need?
Our recommendations are never one-size-fits-all, but according to Cutera,  patients should undergo three AviClear treatment sessions, spaced out about three to four weeks apart.
How long does AviClear last?
The benefits of AviClear continue on, long after treatments are done. You and your skin will be stoked about how much AviClear will help reduce the amount and severity of breakouts after you've completed your treatments. 
Is there any maintenance or upkeep? 
After your initial sessions are complete, the laser will have targeted all your sebaceous glands, so there will be no need to undergo maintenance again! That said, we do recommend keeping up with your skin care needs after your acne is on the mend. You can schedule a consultation with one of our estheticians at any time, or speak to your Luxe Room specialist about ongoing skin care during one of your sessions.
Nope! You can expect mild redness and swelling after each AviClear treatment and some people do experience a breakout a week or two after  their first session, but other than that, you can expect to return to your daily life without dealing with any pesky side effects.
Is AviClear right for you?
Nearly everyone is a candidate for AviClear. It's a safe and effective treatment for nearly every skin type, skin tone, and level of acne severity. It's also equally effective across all age groups and biological genders—which is great news for adults who struggle with hormonal breakouts and cystic acne in their 30s, 40s and even 50s. 
And because AviClear consists of only three in-office treatments, it's a great option for busy people and teenagers who struggle with sticking to a daily acne-busting prescription or skin care routine. 
Who is NOT a good candidate for AviClear treatments?
We do not recommend AviClear treatments for anyone who is pregnant, nursing, immunocompromised or people who have extremely dry skin.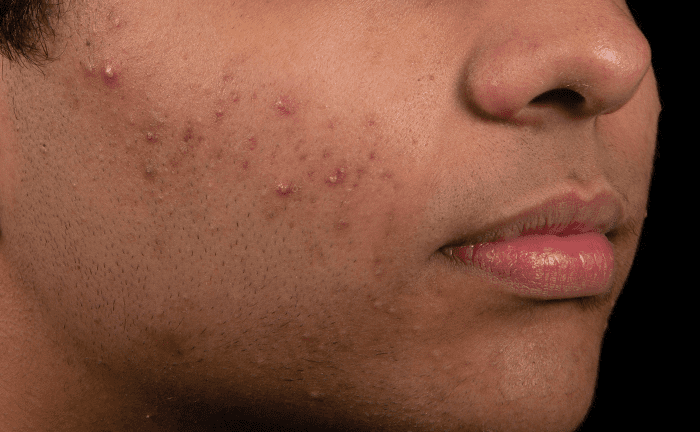 After each AviClear session, you should avoid retinol and any skin irritants including astringents, benzoyl peroxide, glycolic acid, salicylic acid, tretinoin, and vitamin C for about 10 days. And because skin will be drier than usual, we recommend sticking to hydrating, non-irritating skin care products like X, X and X. 
We also recommend hitting the sunscreen hard (we love SPF!), wearing a hat to protect your face from UV rays, and channeling your inner vampire to stay inside and avoid sun exposure when possible. 
**Please note that sun exposure, tanning beds and artificial tanning can increase risk of side effects and adverse reactions after each treatment. Please speak with your Luxe Room professional if you have any questions, sun goddesses!
What should I do to prepare for my AviClear treatments?
Here is a handy pre-treatment prep list to help you achieve maximum skin-clearing results. 
3 months before treatment
Discontinue Accutane or other photosensitizing medications for at least 3 months prior to laser treatments.
1 month before treatment
Embrace your inner vampire and say no to sun bathing, self-tanners. spray tans and/or tanning lotions.

Keep us informed. Tell your Luxe Room esthetician about medical conditions, current medications, and if you've had or still have skin hyperpigmentation.

Protect your skin from sun damage. As usual, we recommend going all-in on broad-spectrum sunscreen—preferably SPF 50.

Get your Botox in order. Make sure any neurotoxins (including Botox and Dysport) are administered a minimum of 2-3 weeks prior to each AviClear treatment. 
Get your dermal fillers and Sculptra. Make sure any Voluma, Kysse and Restylane are injected a minimum of 4 weeks before each of your AviClear sessions.
3 to 5 days before treatment
Be gentle when it comes to your skin. Avoid any irritants and stop using any skin care products containing tretinoin, retinol, benzoyl peroxide, glycolic/salicylic acids, vitamin C, ascorbic acid, and astringents.
Day of treatment
Wash up. Make sure to clean your skin and remove any makeup with a gentle cleanser prior to coming in. 

Head in early. Show up 15 minutes early to get checked in and settled. 
Are there any risks associated with AviClear™?
Although AviClear is extremely safe, like all procedures, there are a few risks can occur. The most common side effects of the treatment include: 
Mild redness and swelling, which typically goes away within 20 minutes to an hour. 

Discomfort from the laser device, which most patients report to be moderate. 

Post-treatment breakouts are common and typically appear 7 to 14 days after the first treatment. 

Temporary skin dryness is pretty typical after each treatment. This can be treated with a recommended moisturizer and usually resolves itself within 2 to 14 days. 

Blisters are extremely rare but may occur during or after treatment. If blisters do occur, care must be taken to ensure they aren't disturbed to prevent possible infection. 

Crusting and scabbing is rare. If scabbing does occur, it needs to be naturally sloughed off, without picking to prevent infection or scarring.

picking, to minimize the likelihood of skin pigmentation changes or infection.

Hair removal. Although not seen in the clinical studies, infrared laser treatment may result in temporary or permanent hair loss in the treatment area. 

Infection is extremely rare but can occur due to poor post-treatment hygiene and aftercare. 

Scarring is a rare occurrence, but can be a possibility whenever the skin's surface is disrupted. To minimize the chances of scarring, it is very IMPORTANT to follow and stick to all post-treatment instructions.
The best way to get started is by scheduling an AviClear consultation. Make an appointment to learn more about AviClear and find out if you're a good candidate for this amazing acne treatment. 
Click here to set up a consultation with one of our experienced Luxe Room estheticians and get started on your clear skin journey today!
Let's Chat…
No matter what your concern or want is (within reason!), We'd love to help you and work out a plan to help you feel better about it. Book in for a complimentary consultation and let's chat!