Is Daxxify the next big thing in injectables….until proven otherwise?
What's new, longer lasting and newly approved by the FDA? It's Daxxify (aka Daxxi), an injectable neurotoxin that MIGHT completely change the aesthetic treatment game.
Neurotoxins have been the go-to for a plethora of aesthetic and medical concerns for more than 30 years. But unlike some other injectables, neurotoxins are only here for a good time, not a long time—with results that last on average about three to four months… until now.
For those of you who are unfamiliar with neuromodulators, here is a quick explanation. A neuromodulator (or neurotoxin) is a chemical mediator that temporarily limits activity of muscles where they're placed (so certain facial muscles in this case), helping to smooth out fine lines and prevent wrinkles from deepening, an effect that typically lasts about 3 to 4 months.

But that timeframe—and your treatment schedule might be about to change thanks to Daxxify, AKA Daxxi, a breakthrough injectable from US biotech innovators, Revance that hasn't just entered the chat—it's blowing it up. Why? Because Daxxify promises to maximize neurotoxin treatment timelines without compromising results.
According to Revance, Daxxify "Can deliver year-long results with as few as two treatments, addressing an unmet need in aesthetics for both physicians and patients by providing long duration."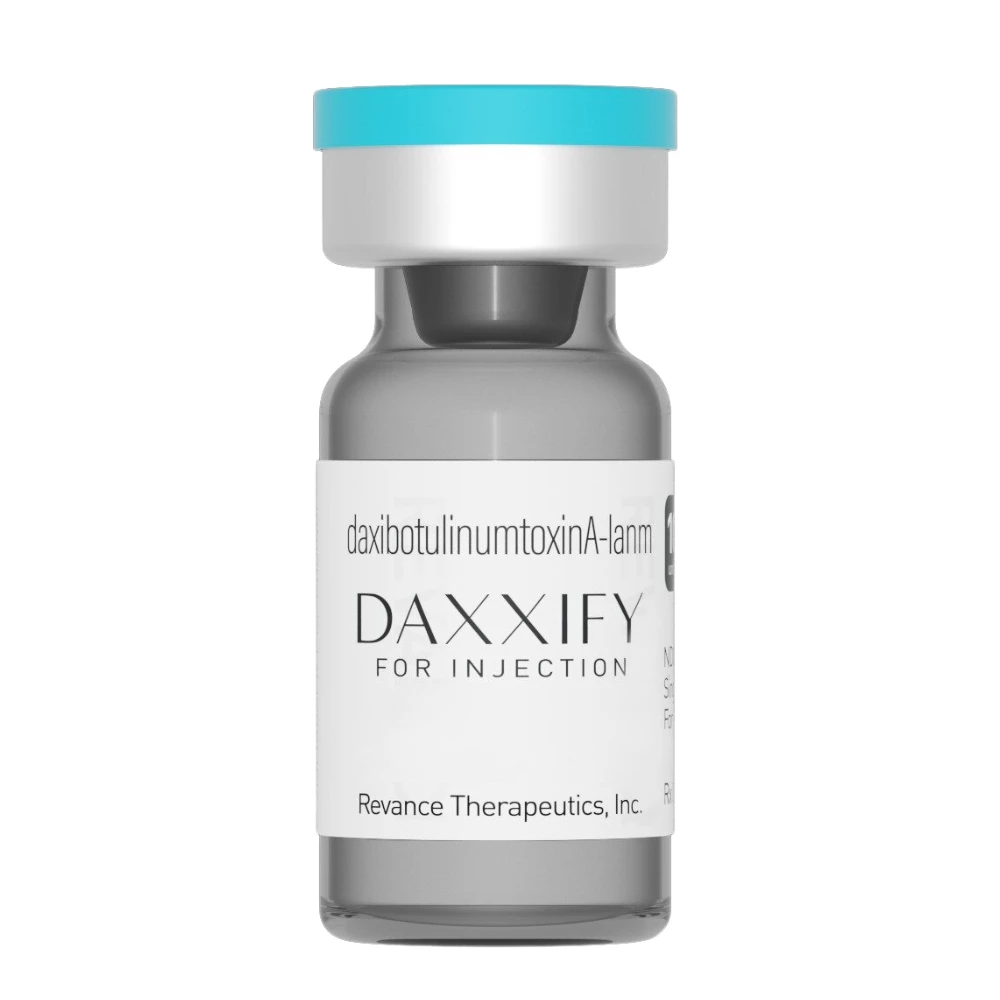 Is Daxxify Really Better than Botox or Dysport?
Now, there have been injectables in the past that have made big promises that they just didn't keep.
Some other, newer-to-market alternatives to Botox and Dysport have loudly stated longer-lasting results and higher patient satisfaction, but our experiences (and our patients' experiences for that matter) proved those promises didn't hold up, reverting us back to our tried-and-true favorites.
Also, in their FDA study, the majority subjects had less severe lines than in the Dysport study. So it makes sense that their results would be better.
Also, typically new aesthetic injectables hit the market overseas first (like in Europe and Australia), giving us a few years of a real-world glimpse into it's true efficacy and track record. The difference with Daxxify is that it's getting launched right here in the US of A…making us the first to market.
So are we skeptical? Oh yes. But are we going to give it a fair go? Oh yes.
That's why we put together an expert list of everything you need to know about Daxxify, the industry's hottest new aesthetic injectable.
What is Daxxify and how does it work?
Daxxify is a peptide-enhanced injectable that, on-label, treats glabellar lines or "frown lines" using peptide exchange technology that delivers the botulinum toxin to the nerve cells to temporarily improve moderate to severe lines.
Daxxify acts just like Botox, Dysport, Xeomin, and Jeuveau—but with the peptide difference, they're promising longer results. It works by blocking the nerve signals that cause muscles to contract. But unlike its predecessors, Daxxi contains a proprietary protein that not only blocks nerve signals, but temporarily paralyzes the muscle attached to it. And that means you get equally beautiful results that last even longer.
Daxxify vs Botox vs Dysport…What makes Daxxi different?
The biggest difference between Daxxi and other neuromodulators like Botox, Dysport, Jeuveau, and Xeomin is said to be its staying power. As always, results will differ from person to person, but Daxxify is said to last anywhere from six to (if you're lucky!) nine months, versus the three to six month window you get from Botox and others, which ultimately means you will need fewer treatments per year to maintain best results.
Something that also sets Daxxify apart from Botox is that it's free of human serum albumin, a protein found in human blood, and animal-based components. Daxxi replaces it with peptide exchange technology that delivers the toxin to the nerve cells and facilitates a better interaction between the treatment and targeted areas to provide longer-lasting, natural-looking results.
Another key difference that you'll love is how fast Daxxi delivers results. In fact, you can expect to see improvement as early as one day after treatment according to Revance.
From personal experience, the majority of our patients do currently report Dysport to kick in just as fast (1-3 days), but again, time will tell…
Are Daxxi, Daxi, Daxii and Daxxify the same thing?
Yes! The spelling of Daxxify's nickname changed from Daxi to Daxxi—but the name and the benefits remain the same.
What areas can be treated with Daxxi?
Daxxi is a preventative and anti-aging treatment that is currently approved to treat the 11's (or glabellar lines if you're fancy). Other neuromodulators are used, on- and off-label, to treat a whole range of areas on the face, so we'll see if Daxxi is going to used for all the same magical anti-aging areas off-label.
How much does Daxxify cost?
Pricing will vary depending on your unique needs. Because of its staying power, each Daxxi treatment will be a little more expensive than other neuromodulators. Some practices expect to charge double of their current neuromodulator pricing as it's meant to last twice as long. Keep in mind that you'll also need fewer treatments, so the cost will likely even out in the end.
What's the downtime like?
Like other neuromodulator injections, there really is no downtime, although you may experience temporary mild bruising, redness, and/or tenderness around the injection site. Read more about neurotoxin downtime here.
Do Daxxify injection pose any risks?
Daxxify is generally safe and well-tolerated, but does come with adverse effects similar to what you can expect from other injectable treatments: headache, bruising and in very rare cases, eyelid ptosis. To learn more about Daxxify and it's risks and contraindications straight from the source, see their full PI & med guide here.
Just about everyone over the age of 18!
Daxxi can be used to prevent signs of aging, erase fine lines, and give your skin a smooth, youthful appearance whether you're 26 or 62.  Due to its proposed longevity, if you're a facial injection or neurotoxins newbie, we might recommend going with Botox or Dysport instead.
Who shouldn't get Daxxify?
Although Daxxi is safe for most people, it is not approved for anyone who is not an adult, or pregnant or nursing. Additionally, if you have nerve disorders,, have had negative reactions to other neuromodulators in the past, or are on aminoglycoside antibiotics or anticholinergic agents, we strongly recommend sitting this one out. If you're unsure if you're eligible to have Daxxify, come have a consultation with one of our medical practitioners to dive in a little deeper. 
How do you prepare for a Daxxi appointment?
If you've had Botox, Dysport, Xeomin, or Jeuveau injections, prep will be pretty much the same. Here's a quick list of tips to help you get the most out of your Daxxi treatments:
Avoid alcohol. Pre-treatment boozing = post-injection bruising. That's why we recommend laying off the libations for at least three days before-hand.
Hold off on non-prescribed meds if ok'd by your PCP. We recommend avoiding the following medications and supplements at least seven days prior to your neurotoxin appointment due to the increased risk of bruising:
Aspirin (even small doses like 81mg!)

Excedrin

Ibuprofen (Advil, Motrin)

Naproxen (Aleve)

Celecoxib (Celebrex)

Fish oil/krill oil/Omega 3's

Glucosamine

Vitamin E

Garlic

Ginkgo

Ginseng

St. John's Wart
PS: Tylenol (acetaminophen) is not a blood thinner 
NOTE: *If you're on blood-thinning medications for serious medical conditions such as irregular heartbeats, heart stents, clotting disorders, history of heart attacks/strokes, or other serious conditions, please don't stop these medications! We can live with a little bruising, right?
Daxxi aftercare is easy. Just follow these easy rules after each treatment for speedy healing and stunning results:
Take a break from the gym. Exercise dilates vessels and increases blood flow, which may cause Daxxi to migrate from the injection site to a new area or increase bruising, which makes exercise a no-go for 24 hours after each Daxxify treatment. So yes, you officially have an excuse to skip the gym. You're welcome.
Stay vertical. This is moreso because if you're lying flat, you may fall asleep and put pressure on the injection area. This can lead to product migration! Keep this in mind when booking late evening appointments and avoid laying flat for at least 4 hours after your treatment.
Keep your skin clean. Avoid any infections by laying off makeup, lotions or face-touching for a few hours after your treatment.
Don't push it. Putting pressure on treated areas can cause Daxxi to migrate from the original injection site to another area altogether which is far from ideal. Keep that liquid gold in place by avoiding massages, chiropractor appointments, hats, headbands, helmets, facial rollers, or anything else that can put pressure on the injected areas for at least 24 hours (sleeping is ok after 4 hours though).
Can I get Daxxify if I have had other neurotoxins or Dermal Fillers in the past?
It depends! Booking an individual consultation at The Luxe Room in Denver or Boulder will help us determine if and when you can have Daxxify injections, though there is usually no issue.
Do Daxxi injections hurt?
Everyone's perception of pain varies but most people find neurotoxin treatments to be at the most, ever-so-slightly uncomfortable. Like Botox, Dysport, Xeomin, and Jeuveau—each Daxxi injection will feel like a quick little pinch. Here at The Luxe Room, we want you to be as comfortable as possible, so we use a tiny little insulin needle with most of our injections. So this makes it a lot less painful than many people think it's going to be!


What happens at a Daxxi appointment and how long does it take to inject it?
If you haven't been to The Luxe Room previously, we ask that you arrive 5-10 minutes before your scheduled appointment time to ensure we can start your treatment on time.
During your appointment we'll start with discussing your goals and go over your treatment plan. We'll also take some before pics and prep your face with alcohol and/or another surgical cleanser before we administer your injections to minimize any infection risk.
The appointment should only take about 15-20 minutes, but the treatment itself is generally only 5-10 minutes!
After the treatment is complete, we'll go over detailed aftercare instructions with you (don't worry—you'll receive detailed instructions via email too) and set up your next appointment so you don't have to reach out again after you leave as we know you're a busy bee!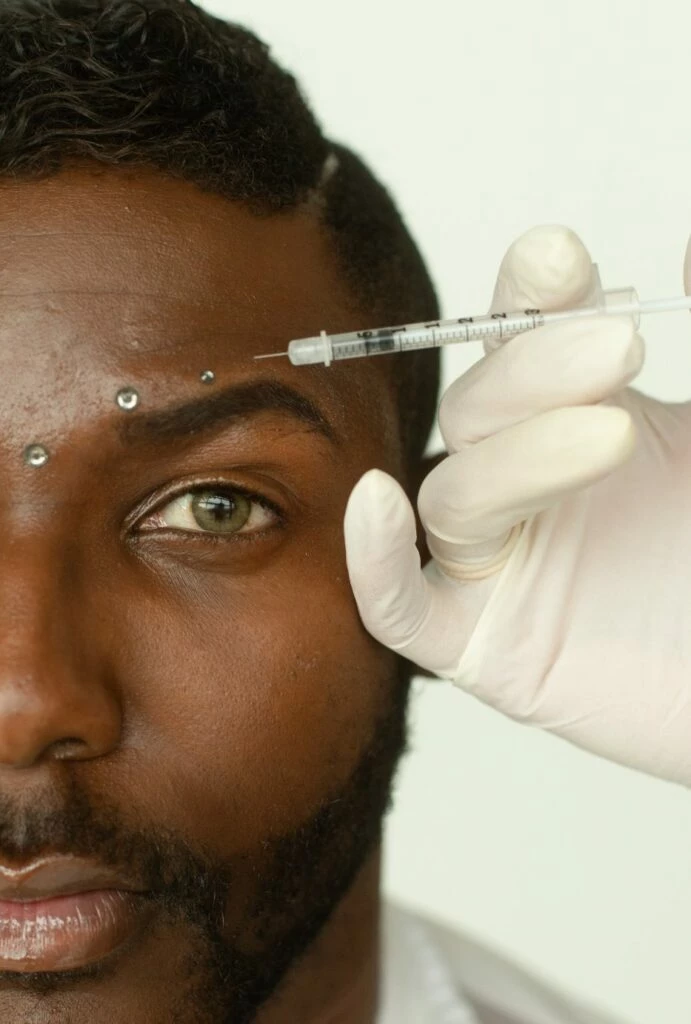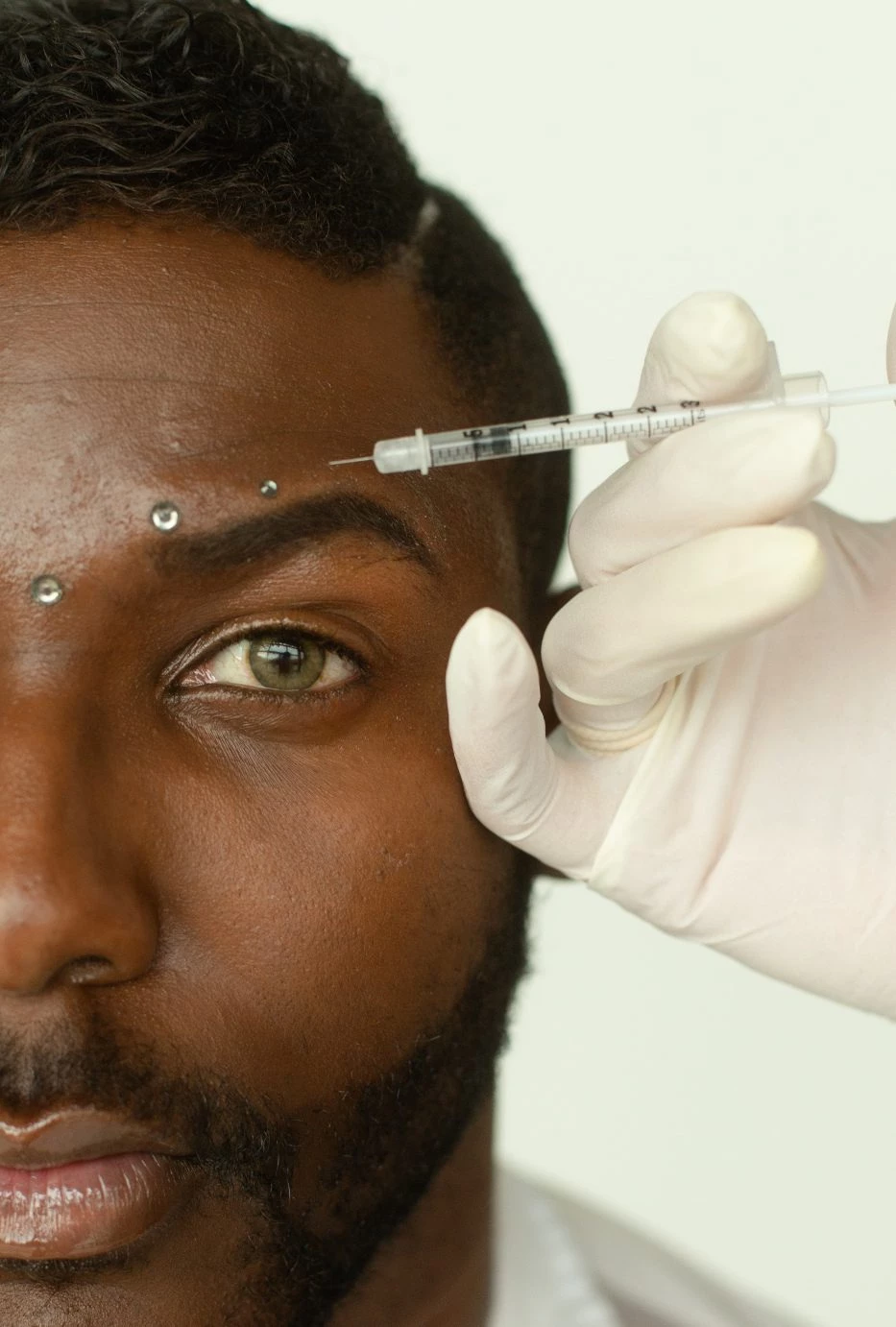 How mush Daxxify do I need?
At The Luxe Room, we aim to keep you looking beautifully renewed and natural, not frozen or phony. We will determine the amount of Daxxify you need based on your skin, your age, and your individual aesthetic needs and goals.
When will The Luxe Room start offering Daxxi in Colorado?
As of now, it's looking like March 2023 as we'll be in the first major wave of clinics to receive it in Colorado! Revance will be launching a short training and education program for aesthetic partners (including The Luxe Room!) followed by a broader national launch. So while we wait to offer Daxxify at The Luxe Room, we'll be gathering expertise and perfecting our advanced injection techniques to provide you with the most natural-looking and gorgeous results possible.
How many Daxxi treatments will I need?
Since Daxxify is formulated to deliver serious staying power, maintaining your results should be easy breezy. Depending on your individual goals and needs, you may only need to schedule a Daxxi treatment twice a year (every 6 to 9 months). But again, time will tell once we know the true track record of this new kid on the block!
How do I know if Daxxify is the best choice for me?
Schedule a consultation and come chat with us about your skincare needs and goals. Though Daxxify will likely be an intriguing option at The Luxe Room, your specific concerns or needs might require a different neurotoxin like Botox or Dysport (our current crowd faves) to help you achieve the most beautiful and natural-looking results possible.
Again, remember this neurotoxin is NEW TO MARKET and, while we are choosing to offer it based on all the curiosity, we want to make sure that our patients are as educated as they can be with this blog. We'll keep you posted on a Part 2 once we get some feedback from our patients who've tried it!
Click HERE to book your consultation and start creating your personalized aesthetic treatment plan at The Luxe Room today!