What is PRF? What is PRFM?
PRF is a 100% natural cosmetic treatment offered at The Luxe Room. PRF stands for Platelet-Rich Fibrin, and PRFM is Platelet-Rich Fibrin Matrix, which is another name for PRF. 
The most common application of this treatment is the eye area which is often the trickiest area to treat. PRF treatments can rejuvenate the eye area with a natural approach and natural looking results! Most specifically, PRF can be used for (Karimi, 2022):
Skin tightening

Improved skin texture and quality

Collagen stimulation

Hair restoration (in areas such as the hair line)
Fibrin is an umbrella term of many growth factors our bodies produce to help the body recover. When we have scabs, cuts, injuries etc., our body is able to heal itself.  However, unfortunately, the natural aging process as well as stress (environmental and physical) can cause damage to sensitive areas such as under eyes where our bodies do not do a great job of circulating and replenishing on their own. The undereye area is a tricky area to treat in aesthetic medicine. PRF is the holy grail of undereye treatment! It was first invented in the early 2000s by oral surgeons (for speedy surgery recovery)… this was amazing for Aesthetic Medicine, allowing us to really reap the benefits (Rehan, 2020). 
It is the safest option for cosmetic injections as it's solely using your own body's product. When needing an extra boost or in addition to your facial routine, this is a great enhancement.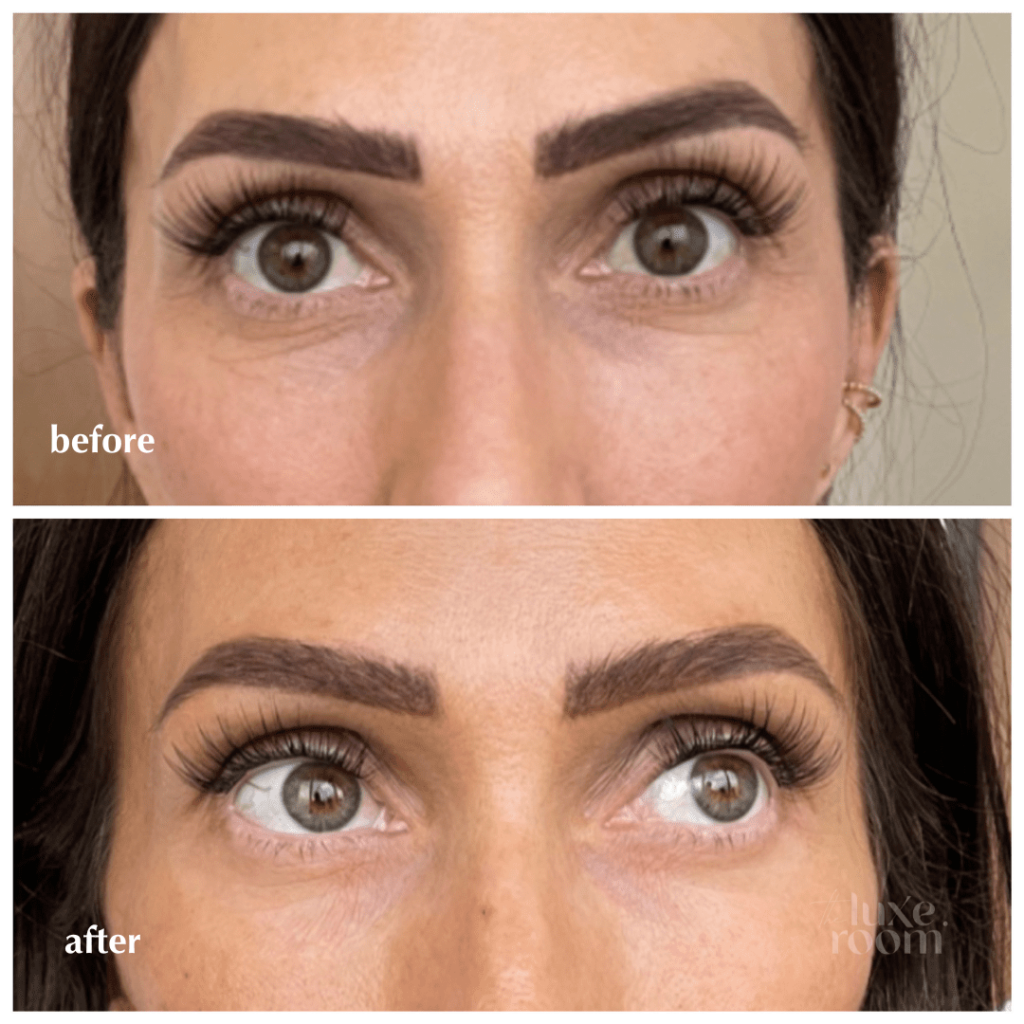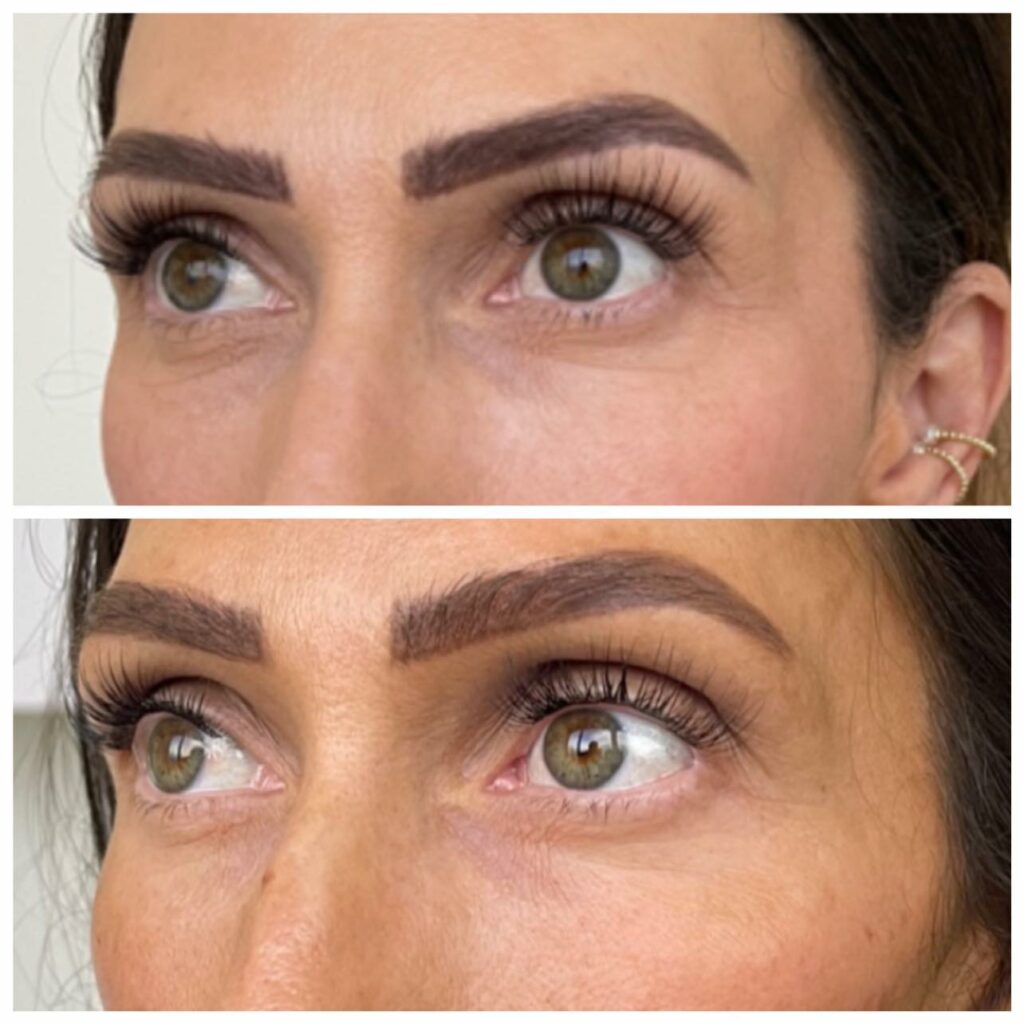 What Areas Can Be Treated with PRF / PRFM?
Under eyes

Dark circles

Hollowing 

Fine lines

Texture concerns

Lips (great for lines and hydration)
But really, ANY area can be treated. Due to PRF being a natural rejuvenation, any area of the face can be treated as it could with filler- jawline, neck, chin, lips, cheeks, and temples. Name the area of concern, and likely PRF can help.
PRF can also be added to other treatments as a supplement to Botox, Dermal Filler or even during facial treatment topically (such as microneedling or certain types of laser treatments). 
What are the potential benefits of PRF / PRFM?
Skin rejuvenation including:
Skin tightening

Improve fine lines and deep lines

Improved skin texture and quality

Improved pigmentation and brightening

Collagen stimulation and hair restoration

"Filling" type effect for 4-6 weeks (which is great while you're waiting for the long-term results!)
What is the PRF / PRFM Treatment Like?
As medically-trained nurses and nurse practitioners, we collect your own body's blood product from a quick IV blood collection. From there, we spin the collection at a very specific centrifuge setting to separate the blood products and collect the PRF product from the blood collection vial.  Meanwhile, your skin is numbed using a strong, prescription-grade lidocaine.  The skin area is cleansed, prepped and and injected with your body's own PRF, the natural healing cells our bodies use to recover from injury. 
Expect at your PRF treatment appointment:
45min- 1 hour appointment

Consult, medical assessment, and discussion of treatment plan

Approximately 15 min of numbing time included in the hour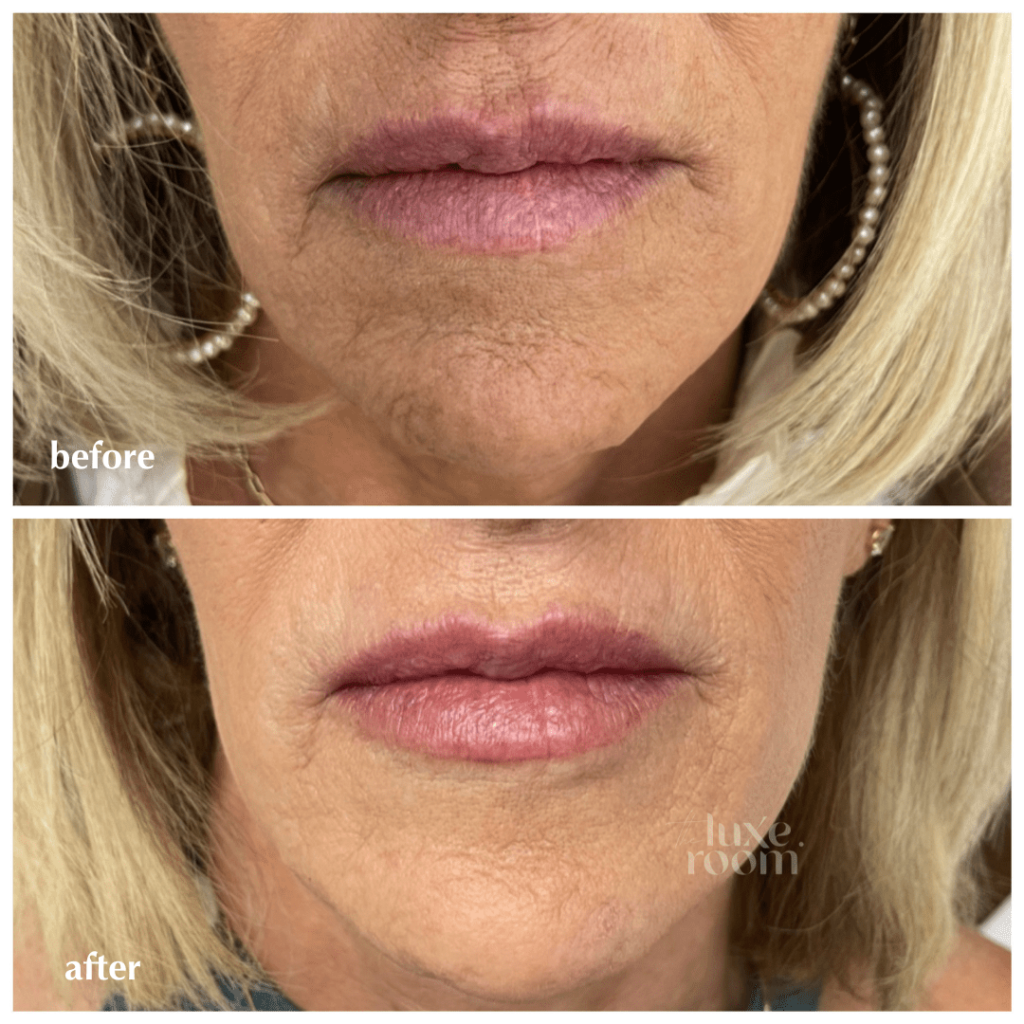 Is the treatment painful?
The skin is numbed prior to the treatment and some small discomfort is normal.  The area may be swollen for approximately 2 days after treatment. There is also a chance of bruising but this should also subside in a few days as well.  We are able to offer Tylenol at your appointment at your request to help with the discomfort, though this is rarely needed. 
How long do PRF results last?
After swelling has gone down, results begin to show- after approx. 1-2 days. Visible results begin to show and continue to improve up to a week after.
Due to those healing cells working their magic under the skin, improvement begins at the time of treatment. The full results are gradual and continue to improve due to the slow release of growth factors (the PRF treatment results) that occurs. Therefore, full results arise around 2-3 months after each treatment. Good things take time…
This differs from PRP where results were not as long or effective- they don't have the great growth factors PRF contains (Rajani, 2022). PRF results continue to improve over weeks and last up to a year. Annual treatment is recommended to maintain results.
What should I do before my PRF treatment?
Hydrate! A couple days before or even better, three days before with ~2L water daily(Karimi, 2022).  This is especially helpful in Denver's climate.

Exercise, we would encourage a good workout before your appointment to increase circulation and blood flow (not necessary, but can help).

Nutrition: Getting a good dose of vitamins beforehand can help your blood to rejuvenate your skin- healthy fruits, vegetables and lean proteins (grilled chicken, lean turkey, protein drinks etc.).
What should I NOT do before/after treatment?
Exercise, sauna, hot tubs. (any activity that would increase your temperature).

This increases risk of infection. 

Avoid alcohol before treatment!  

This causes increased swelling and bruising and also decreases the amount of PRF we are able to collect.
Possible bruising and swelling can occur as it does with any injection.  Icing after treatment helps as well as arnica gel or tablets.  This is often minimal and decreases in just a couple days.
Can You Combine the Treatment with HA Filler?
Yes, for patients looking to maintain or increase volume and achieve benefits of PRF, they can be combined in the same treatment day. We can also add Sculptra (a synthetic biostimulator- collagen production) to certain areas but not under eyes.  
How many treatments are necessary?
For best results, we recommend 3 to 6 treatments 4-6 weeks apart.  After this time and discussion with your provider, most will need annual re-treatment to maintain the rejuvenation.
We are happy to answer any of your questions about PRF in the clinic as well as give you a complimentary consultation about PRF or any of the mentioned cosmetic treatments. 
Let's Chat…
No matter what your concern or want is (within reason!), I'd love to help you and work out a plan to help you feel better about it. Book in for a complimentary consultation and let's chat!